Younger Women at Greater Risk of Rehospitalization after Heart Attacks
Women's health demands attention and intervention—more than ever before—to better understand the impact of various stressors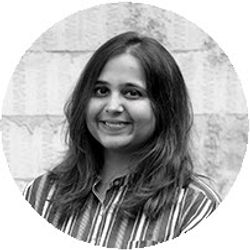 Published:May 11, 2023
|2 min read
According to The National Heart, Lung, and Blood Institute's (NHLBI's) VIRGO (Variation in Recovery: Role of Gender on Outcomes of Young AMI Patients) study, which looked at a broad range of risk factors related to outcomes among women and men who have had heart attacks, women 55 years and younger have nearly twice the risk of rehospitalization and death after a heart attack compared to men of similar age.
The NIH-supported study included 2,979 patients—2,007 women and 972 men—at 103 hospitals in the US. The participants were of an average age of 48 years and from ethnically and racially diverse populations.
Data showed that nearly 30 percent of the participants were rehospitalized in the year after first leaving the hospital following a heart attack.
Women had about a 1.65 times higher risk of rehospitalization than men. And the biggest sex disparities showed up in noncardiac rehospitalizations, which were almost 2.10 times higher in women than men.
Why are women at a higher risk of rehospitalization after heart attacks?
The VIRGO study found that noncardiac rehospitalizations were caused by events such as digestive problems, depression, bleeding, and pneumonia.
The reasons behind these higher rates of noncardiac events remain unclear, but the researchers found about 48 percent of women identified as low-income (versus 31 percent of men) and 49 percent of them had a history of depression (versus only 24 percent of men).
"We have shown for the first time that rehospitalizations following heart attacks in women aged 55 and younger are accompanied by certain noncardiac factors, such as depression and low income, that appear more common in women than men and are associated with more adverse outcomes," said corresponding author Harlan M. Krumholz, MD, a cardiologist and professor of medicine at the Yale School of Medicine, New Haven, CT, in a recent press release.
"The study reveals a need for paying greater attention to these noncardiac risk factors in younger women in order to help design better clinical interventions and improve outcomes after discharge for a heart attack."