World's First Mobile iOS-Based DNA Sequence Analyzer
A new mobile app called iGenomics can be used to align and analyze DNA sequences from anywhere in the world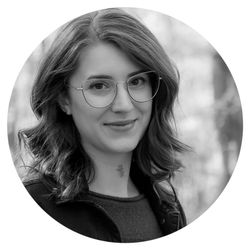 Dec 11, 2020
Cold Spring Harbor Laboratory
In a world first, researchers at Cold Spring Harbor Laboratory (CSHL) have developed a mobile iOS application called iGenomics that can be used on an iPhone or iPad to align and analyze DNA sequences in remote locations. Because the app does not require an internet connection, researchers can analyze and visualize sequencing results from anywhere in the world.
Typically, raw sequencing data is converted into nucleotide sequences called reads before being aligned to a reference genome and then analyzed for mutations, a process known as variant calling. All of these steps rely on algorithms and require a lot of computing power—in some cases high-end servers or supercomputers are needed. However, not all researchers have access to this type of processing power.
But iGenomics is about to change that.
"The entire workflow for iGenomics is designed to be simple and intuitive. A user effortlessly picks a reads file to analyze and, once selected, the alignment, variant calling, and visualization are completed within seconds," wrote the authors in their recent GigaScience publication describing the novel app.
Programmed by lead author Aspyn Palatnick, who started the project when he joined the Schatz lab at CSHL as a high school student eight years ago, iGenomics uses the same algorithms researchers would use on a laptop but on a completely portable platform. This means researchers can expect the same quality of alignment and analysis that they are used to getting in the lab.
In their paper, the authors write that when combined with Oxford Nanopore Technologies's hand-held MinION sequencer, iGenomics could be used to monitor outbreaks around the world, such as Ebola outbreaks in parts of Africa or Zika outbreaks in South America, as researchers will be able to quickly identify specific mutations within viral genomes. The technology also has potential to sequence and monitor mutations in SARS-CoV-2, the virus that causes COVID-19.
Coupled with the MinION sequencer, genomics experiments could even be performed aboard the International Space Station with iGenomics, according to the researchers.
"There's a lot of interest to do DNA sequencing in space. I'm trying to see if there's a way we can get iGenomics up there. There's a lot of people that are interested to do that," said Dr. Michael Schatz, an adjunct associate professor at CSHL and senior author on the paper, in a CSHL press release.
The iGenomics app currently has limitations. Mobile devices have less processing power compared to high-end computers and servers, so there is a limit to how large a genome can be processed using iGenomics. Also, because the iPhone or iPad does not use a USB connection like the MinION sequencer, users must first use a laptop to collect the raw sequencing data and convert it into reads.
"However, once sequencers are available that can read DNA directly into iOS devices, iGenomics will work out of the box to allow for importing of this sequenced data, eliminating the requirement for a laptop in the end-to-end analysis pipeline," the authors write. In that case, DNA sequencing would be truly portable.
The iGenomics app is currently available for download from the iOS App Store.