What Health Care Supplies Might We Run Out of Next?
From the pandemic to geopolitical conflict, supply chain disruptions strain health care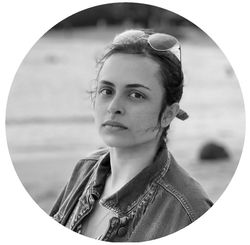 Published:Jul 06, 2022
|2 min read
According to the FDA, as of July 6, 2022, there are 30 different health care supplies in short supply in the US, including personal protective equipment (PPE), reagents and laboratory instruments, specimen collection supplies, ventilators, and dialysis-related products. From lockdowns and disruptions due to the global COVID-19 pandemic and the war in Ukraine, factory shutdowns and transportation backlogs are contributing to disruptions of critical health care supplies to the US and beyond. The situation could delay and even prevent care for patients.
An article by the Association of American Medical Colleges (AAMC) reports that as recently as May, COVID-19 lockdowns in Shanghai, China, had downstream repercussions on whether CT scans could be performed in US hospitals. Manufacturing plants in the city produce the contrast media used for CT scans and are the primary source for US providers like GE Healthcare, servicing a US market of almost 50 million exams per year. The Shanghai lockdown meant that CT scans had to be delayed for some patients at the University of Arizona Health Network, despite the Network prioritizing critical medical procedures, using alternative tools whenever possible, and having two different suppliers for contrast media. Other US health care providers faced a worse crisis in managing imaging demands.
Geopolitical conflict similarly affects the supply chain. The US does not always maintain favorable political relations with countries that it relies upon for health care, such as medical supplies from China and generic drugs from India. Furthermore, the Russian invasion in Ukraine has resulted in global shortages of helium for MRI and CT scans, and of neon for making semiconductors crucial to medical device manufacturing. As the war continues, along with other international conflicts, the delicate medical supply ecosystem will continue to be affected, further straining health care around the world.