What Does It Mean For Abortion To Not Be a Constitutional Right?
Mortality and reproductive health care will be affected by state abortion laws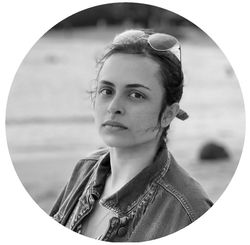 Published:Jul 04, 2022
|2 min read
"The constitution does not confer a right to abortion," the U.S. Supreme Court announced on June 24 with regards to their decision on the Dobbs v. Jackson Women's Health Organization trial. By upholding a Mississippi law banning abortion after 15 weeks of pregnancy, the court's decision overturns the landmark rulings of 1973 Roe v. Wade and 1992 Planned Parenthood v. Casey that had hitherto framed abortion as a constitutional right. Now, abortion regulation will fall upon individual states and their elected representatives, leading to various effects on mortality and reproductive health, as explained in a recent article by the editors of the New England Journal of Medicine (NEJM).
The NEJM article highlights data from the Centers for Disease Control and Prevention and the National Center for Health Statistics that suggests abortions save women's lives: in the US, maternal mortality due to legal induced abortion is 0.41 per 100,000 procedures, while the overall maternal mortality rate is 23.8 per 100,000 live births. When access to legal abortion care is restricted, people still seek abortions, but these procedures are likely to be unsafe and result in clinical complications, including injury and infections to the reproductive system that compromise future fertility, systemic infections, organ failure, and death.
Ectopic pregnancies and miscarriages also often require abortion medication or procedures to prevent the woman from bleeding to death; such lifesaving treatment could also be banned under the new abortion laws. Furthermore, given the high rate of spontaneous miscarriages, there is potential for a woman to be prosecuted under the law, even if she was not attempting to abort her fetus.
State laws around abortion can also impact contraception itself. If states rule that life begins at fertilization—as in Oklahoma on May 25—then use of postcoital contraception, such as intrauterine devices and hormonal contraception, could be illegal. In the context of in vitro fertilizations (IVF), where only one or few embryos are implanted into the mother, outlawing the destruction of unused embryos would make IVF impractical and unsafe in these jurisdictions. For many people who want to have children, they would be left with no viable way to conceive biological children.
With state restrictions on abortion, those who have the wealth and mobility to seek the reproductive health care they desire—whether carrying a child to term in any state or access to abortion, contraception, and fertility treatment out-of-state—will be able to do so. However, the greatest impact will be on people in underprivileged communities who will lack the same access to reproductive decision-making and care, further exacerbating health disparities across the country.