What Do Aromatherapy and a Pet Raccoon Have to Do with Melioidosis?
Melioidosis outbreak across southern US states attributed to contaminated imported aromatherapy spray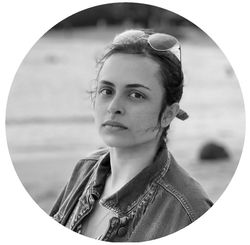 Published:Dec 21, 2022
|Updated:Feb 01, 2023
|1 min read
From March to July 2021, four individuals across Georgia, Kansas, Minnesota, and Texas were diagnosed with melioidosis, an infectious disease that is rare in the US and caused by Burkholderia pseudomallei. Given that these four individuals did not travel, how did they get infected with this gram-negative bacterium found in tropical and subtropical regions? This week, the CDC released their report of their investigation, which provided some unusual answers.
Melioidosis is a disease that can manifest with various symptoms, including skin abscesses without fever, pneumonia, generalized sepsis with or without multiple organ abscesses, genitourinary infection, and encephalomyelitis. According to the study published in the New England Journal of Medicine (NEJM), the individuals with melioidosis had been exposed to B. pseudomallei "obtained from a bottle of room spray (Better Homes and Gardens brand), labeled as a 'highly fragranced essential oil and semi-precious stone infused room spray' with a 'lavender and chamomile' scent, that had been imported from India to the United States."
The CDC report also covered the investigation into possible soil contamination that could lead to further outbreaks, given that B. pseudomallei appears to be suited to the soil and climate in Texas. The family of the melioidosis patient in Texas had a pet raccoon who broke a bottle of the contaminated aromatherapy spray and was exposed to its contents. That bottle has since been found to contain a B. pseudomallei strain with the bimABm allele, a variant associated with neurologic melioidosis. A couple weeks later, the raccoon showed symptoms of neurological melioidosis, died, and was buried on the family's property. Fortunately, the CDC investigation identified no evidence of environmental contamination by B. pseudomallei from the buried raccoon carcass. Thus, the 2022 melioidosis outbreak was limited to the direct consumers of the contaminated aromatherapy spray.