Vaccine- vs Virus-Induced Immunity to COVID-19
An analysis reveals which type of immunity provides the most lasting protection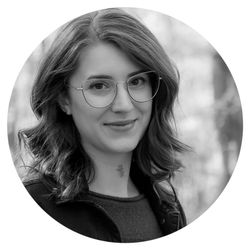 Published:Jul 18, 2022
|1 min read
The ongoing COVID-19 pandemic has given rise to questions around differences in natural or virus-induced immunity compared to vaccine-induced immunity, such as through mRNA vaccination, as well as regarding the effectiveness and best timing of vaccine boosters. In a recent study published in PNAS, Townsend et al. used comparative evolutionary analysis to estimate the durability of these different types of immunity over time, as well as the probability of breakthrough infections.
In their analysis, the researchers evaluated anti-Spike immunoglobulin G antibody levels following vaccination with four COVID-19 vaccines: BNT162b2 (Pfizer-BioNTech), mRNA-1273 (Moderna), ChAdOx1 (Oxford-AstraZeneca), and Ad26.COV2.S (Johnson & Johnson/Janssen). Next, they estimated how vaccine-induced immunity would wane over time for each vaccine, including an estimate of the time from vaccination to breakthrough infection under endemic conditions.
They found that the level of immunity produced by the mRNA-1273 and BNT1262b2 mRNA vaccines was higher than that following natural infection with SARS-CoV-2. Specifically, they estimated that the median time to breakthrough infection would be 29.6 months for vaccine-induced immunity, compared to a median of 21.5 months for natural immunity.
Vaccines ChAdOx1 and Ad26.COV2.S elicited similar anti-Spike immunoglobulin G antibody levels as from natural infection, leading to protection against infection for a median of 22.4 months for ChAdOx1 and 20.5 months for Ad26.COV2.S.
"These findings provide guidance on the timing of vaccination following natural infection to minimize the risk of reinfection and on the provision of booster doses to individuals who have been vaccinated with mRNA or viral vector vaccines to prevent breakthrough infections," wrote the researchers.