Using Viruses to Treat Lung Infections
Study demonstrates engineered bacteriophages can treat infections in advanced lung disease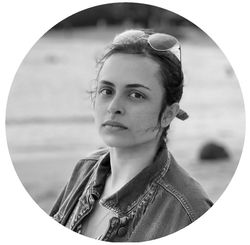 Published:Jun 14, 2022
|1 min read
In people with preexisting conditions like cystic fibrosis, lung infections can be deadly. Treatment in these patients can be tricky because of coinfections with different bacterial strains, drug resistance and interactions, and ongoing lung disease. But a recent study published in Cell suggests the solution may be a specific kind of virus that kills bacteria, called a bacteriophage.
While antibiotics are the typical course of treatment for lung infections, antibiotics tend to be poorly tolerated and successfully treat the infection in less than 60% of cases. Structural changes, mucus, and biofilms within the diseased lung allow bacteria to "hide" from antibiotics. In contrast, bacteriophages can infect and kill bacteria without harming human cells. Nonetheless, phage therapy has its own challenges, such as variations in its efficacy for different bacterial strains leading to phage-resistant bacteria, as well as the host developing antibodies against the phage.
In the Cell study, two engineered mycobacteriophages were intravenously administered to a 26-year-old male with cystic fibrosis for treatment of infection caused by Mycobacterium abscessus. M. abscessus is one of the species of rapidly growing, multidrug-resistant, nontuberculous mycobacteria (NTM) responsible for lung infections.
Within 116 days of phage therapy, the amount of M. abscessus detected in his lungs declined dramatically, allowing him to receive lung transplantation on day 379—a lifesaving procedure for which he was previously ineligible due to the infection. While he did develop antibodies to one of the two phages by day 242, the phage therapy was effective enough to prevent recurrence of M. abscessus infection even after lung transplantation. Overall, this study demonstrates the potential of using phage therapy for advanced lung disease.