Ukrainian Clinical Studies At Risk due to Russian Invasion
More than 200 clinical studies ongoing in Ukraine could be delayed or suspended as the conflict escalates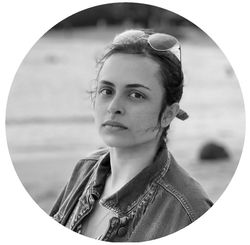 Published:Mar 01, 2022
|1 min read
The Russian invasion of Ukraine has ushered in an era of geopolitical instability with far-reaching effects, including for the health care ecosystem, where it could affect medical research being conducted in Ukraine. The National Institutes of Health Clinical Trials database lists 251 drugs and devices actively being tested in Ukraine.
According to FierceBiotech, Ukraine has been an attractive location for clinical trials because of its centralized and experienced health care system of around 2,500 public medical facilities that can help with recruiting for and running international trials. While the studies are currently ongoing and the situation is being closely monitored, escalating conflict could lead the trials to be delayed or suspended.
The ongoing trials that could be affected include those from international pharmaceutical companies like Abbvie, AstraZeneca, GlaxoSmithKline, Pfizer, and Sanofi to emerging drug and biotechnology companies like Enamine. Drugs that were in Phase 3 but may now face delays in reaching patients include KarunaTherapeutics' KarXT for schizophrenia, Merck's Keytruda for endometrial carcinoma, and Renegeneron's Libtayo for chemotherapy in non-small cell lung cancer.
Most of the industry-sponsored clinical trials are part of multi-country investigations. In these cases, the trials could likely pivot to other countries, especially for US drug approval, which can be easier to obtain with US-based data. However, the largest impact will be for studies being conducted entirely in Ukraine or in earlier clinical stages, since it can be time-consuming and difficult to start from scratch elsewhere to secure trial approval, begin recruitment, and actually carry out the study.