Rightsizing System Instrumentation: How Centralized and Decentralized Testing Models Can Improve Operations
While consolidation has led to more centralized testing, rightsizing can strike a balance by reducing waste and offering complementary services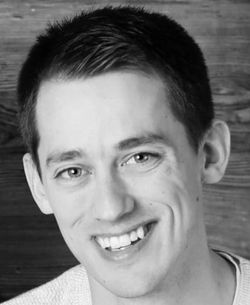 Published:Oct 24, 2023
|5 min read
Laboratory testing has become a prominent industry as growing demand for healthcare services and advances in technology have led to scalable instrumentation. Clinical labs of all sizes are now able to offer a menu of onsite services, including labs inside of medical clinics. Known as an ambulatory lab, these smaller laboratories run instrumentation duplicative and complementary to larger hub and central laboratories.
Duplicative and complementary are distinct terms. In health care, "duplicative" is often synonymous with "waste" and "inefficiency," whereas "complementary" is understood as the opposite. Nevertheless, there is room for duplicative offerings to serve a complementary role in the ambulatory laboratory.
The modern era of lab medicine
Today's era of laboratory medicine has many health systems employing (or trending toward) a "hub and spoke" model of laboratory services. Much like a bicycle wheel, the ambulatory labs serve as the outside spokes, collecting and sending their lab specimens onward to the inner hub of the healthcare system for testing. This centralized testing model works well through capitation of laboratory instrumentation and staff capacity.
Today's Clinical Lab
Many hub laboratories are grounded in hospital-based laboratories, requiring 24/7 laboratory staffing. With emergency departments (ED) and intensive care units (ICUs), these hub labs need to maintain a presence for any emergent testing or blood transfusion needs. However, testing activity for hospital services typically declines into the evening and overnight.
As a result, many hub labs assign routine maintenance to evening and night-shift personnel, taking advantage of slow testing periods to prevent unnecessary downtime during the day. Additionally, delivering ambulatory specimens to the central laboratory during evening hours capitalizes on available capacity.
What is driving consolidation?
As health systems consider adopting a centralized testing model, the metric driving most of the decision making process is cost. Unsurprisingly, operating, maintaining, and staffing a full-service ambulatory lab is costly. Cost assessments present ambulatory labs as duplicative rather than complementary, as they perform a limited menu of the same test options within the central laboratory. Cost containment is a primary contributing factor to the trend of centralizing lab testing.
Why centralized testing works
Consolidating laboratory testing services has many benefits that can meet the goals of the system. Consolidating testing menus to a centralized hub can effectively reduce the total cost per unit of service by removing the following cost additive variables:
Labor
Maintenance
Quality control
Calibration
Linearity
Proficiency
Competency
Troubleshooting
Reagent expiration
Beyond the direct cost, additive variables such as inexperience or lack of expertise can indirectly add costs when a lack of familiarity translates to additional unnecessary studies or referral reviews. For example, in the case of an oncology patient who gets a complete blood count and differential, the clinic laboratorian may be unable to complete the differential due to skillset, requiring referral and further review by an experienced laboratorian at the centralized laboratory. This generates double the work for a single unit of service.
In an era with a significantly tight labor pool, an even greater argument for consolidation can be made. Staffing gaps at 24/7 critical care laboratories take precedence over staffing gaps at primary care and other ambulatory clinic labs—providing lab services for the ICU is an undeniable need, while providing lab services at a primary care facility is a privilege.
Why decentralized testing works
Offering laboratory services in a decentralized model means that patients and providers have access to real-time laboratory results for a wide array of tests. Though this comes at a premium to laboratory operations by racking up costs related to duplication of services, it also complements the workflow of patient care by providing efficiency in management.
"Offering routine tests on current instrumentation in an ambulatory setting can play complement by reducing unnecessary volume, patient trips, and care team callbacks."
This is popular among providers privileged enough to afford this service as it allows them to have complete patient testing records at the same time as the care visit. This facilitates real-time treatment management decisions and eliminates additional calls and visits for follow-up care. This approach also benefits patients by removing the need for a lab visit days in advance, allowing for single-visit labs and appointments.
Further arguments can be made that dissemination of lab services supports the laboratory system. Effectively, decentralized lab services reduce burden on any standalone laboratory whose primary responsibility is acute care needs. Nothing is more frustrating for acute care laboratories than to receive testing that is routine/non-urgent, such as a STAT vitamin D and lipid panel from a clinic outpatient. This "STAT" specimen could potentially delay truly urgent testing for ED and ICU patients. Offering testing in ancillary laboratories on existing instrumentation removes a significant burden of volume from a centralized laboratory.
Offering routine tests on current instrumentation in an ambulatory setting can play complement by reducing unnecessary volume, patient trips, and care team callbacks.
Skeletons in the closet
The trend of modern laboratory consolidation is to pick a future date by which to close high and moderate complexity lab testing at ambulatory clinic sites. This is textbook behavior for health systems working to deliver on a cost savings goal by a set deadline. This results in the abandonment or write-off of instruments, consumables, and highly trained and competent staff. To soften the blow, staff are encouraged to apply for other system openings (or released in a headcount reduction). To avoid ongoing costs, health systems are quick to make waste of valuable resources, packing them away and moving on.
However, rather than packing away these resources, they can be used to create value by running duplicative services in a complementary manner through a process of rightsizing test offerings and instrumentation.
The benefits of rightsizing laboratory instrumentation
Rightsizing instrumentation among outer "spoke" laboratories can drive value while also reducing unnecessary waste. This means having the right equipment in the right place at the right time operated by the right personnel with the right test menu.
Rightsizing involves selecting the correct piece of equipment that offers the breadth of services necessary to achieve the system's goal. Defining the goal is a necessary first step to ensure you will not over or under compensate with instrumentation selection. Goals may look like:
Improve turnaround times
Standardize system instrumentation & reference ranges
Achieve cross-training synergies
Reduce FTE gaps
Reduce cost per unit of service
Utilize instrument capacity
Increase system capacity
Reduce patient callbacks
Produce same day results & visit
Understanding the system's goals is paramount to achieving the most appropriate lab setup. Prioritizing those goals will drive the case toward effective rightsizing.
For example, a low complexity (waived) laboratory can achieve several of the previously listed goals with few test menu and instrumentation needs. By contrast, moderate and high complexity (nonwaived) laboratories are best suited to achieve other goals like same day results & visit.
Nonwaived laboratories have more instrumentation and test menu selections available. Without establishing clear goals, it is easy for a vendor to oversell equipment, tools, and features. Buying oversized instrumentation also carries the unnecessary burdens of higher service costs, hands-on maintenance, and competency.
How to rightsize
Whether at an established site or while developing a new one, selecting instrumentation can be fun, as you get to survey the market, speak with vendors, and look for enhancements the lab team can get excited about.
"If a duplication serves a thoughtful complementary purpose, it need not be considered wasteful."
The process of balancing needs and wants is unique to each site. Using a template or assessment worksheet to standardize this task can help streamline instrument selection for each site and keeps the process goal oriented. Analyze total or expected testing volumes at each site to gauge the clinical needs. Also, get down to a granular level when examining test type (chemistry vs hematology), test method (chemistry vs immunoassay), and test need (STAT vs routine).
Striking a balance
Achieving complementary lab services is a difficult task that involves striking a balance by offering some beneficial laboratory services but not so many that it becomes wasteful. While it's fun to have all the bells and whistles new instrumentation can offer, focus on meeting system goals to cut through the allure of a vendor's sales pitch. If a duplication serves a thoughtful complementary purpose, it need not be considered wasteful.
To learn more, register for free for Tyler Radke's special presentation on "Rightsizing System Instrumentation" as part of the Today's Clinical Lab Automation & Informatics Digital Forum. This one-day virtual event brings together senior laboratory leaders and automation and informatics experts to share insights into instrumentation, information systems, and the future of AI-based lab automation.