3 Ways to Improve Hepatitis C Diagnostics
Changes to hepatitis C testing strategies improve patient care through earlier detection and completed testing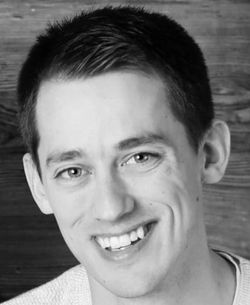 Published:Oct 11, 2023
|6 min read
Hepatitis C virus (HCV) is an RNA virus that causes infection and inflammation of the liver leading to liver cell death. Fortunately, hepatitis C is a curable disease when detected and appropriately treated. If not detected and treated, HCV can cause liver fibrosis and eventually cirrhosis. Sound laboratory diagnostics are critical for early detection and management of HCV. Improved detection and management can be achieved by implementing universal screening with single visit testing.
Functions and features of the liver: An overview
The liver is one of the most complex organs of the body with responsibilities encompassing protein synthesis, metabolic assistance, and removal of hemoglobin and antigen-antibody complexes. Hepatocytes are the primary cell type composing the liver, where various molecules enter through diffusion or endocytosis to be further processed. Under normal circumstances, molecules metabolized and synthesized by the liver are eventually excreted by hepatocytes into the intestinal tract.
The liver has the unique ability to regenerate and regrow much of itself after damage. However, this ability is stymied by chronic and persistent stress from certain diseases, such as hepatitis C.
What happens in HCV disease?
HCV disrupts much of the liver processes through hepatocyte invasion and immune response stimulation, leading to inflammation and injury at the cellular level. In the acute infection phase, levels of cytoplasmic enzymes, alanine and aspartate aminotransferases, are elevated , and leak into plasma during this inflammatory process.
Many patients display no symptoms during the acute phase; therefore, the clinical presentation of hepatitis C is frequently that of a chronic disease displaying fatigue, jaundice, easy bruising, and weight loss. Beyond symptomatic findings, various abnormal laboratory results are present depending on the stage of infection and severity of liver damage. Patients infected with HCV may have elevated levels of:
Prothrombin (PT) and partial thromboplastin (PTT) times
D-dimer
Ammonia
Lactate dehydrogenase
Total bilirubin
Alanine aminotransferase (ALT)
Aspartate aminotransferase (AST)
With progressive liver inflammation and damage, synthesis of clotting factors drops, leading to the increased consumption of platelets. Thrombocytopenia, a decrease in blood clotting platelets, may therefore be evident as the disease progresses to an unmanaged state.
Therefore, it is prudent to improve attempts at earlier diagnosis of hepatitis C infection to prevent liver damage and progression to cirrhosis and other negative health effects.
CDC data on hepatitis C
From 2013 to 2016, the CDC estimated that some 2.4 million patients had HCV infections in the US. Though a cure exists for hepatitis C with treatment via NS5A inhibitors and NS5B polymerase inhibitors, these antivirals often fail to reach patients. As highlighted in a recent article, access to HCV antivirals is limited due to treatment cost, insurance coverage, and challenges in diagnoses. While clinical laboratories cannot change treatment costs or insurance coverage, laboratorians can take action to improve HCV diagnostics.
Significance of HCV testing
Testing for antibody to HCV has become commonplace among hospital laboratories as increased awareness and total testing volume have grown. Laboratory testing for HCV starts with an HCV antibody test targeting one of the various antigenic proteins. The price of HCV antibody testing is not exorbitant like some other tests, but it could be a barrier for some smaller laboratories. Thankfully, many HCV antibody tests can now be integrated into common high-throughput chemistry instruments, lowering the barrier to adoption if test volume is small.
If HCV antibody is detected (evidence of current or past infection), follow-up testing and referral to a gastroenterologist are indicated. However, the detection of HCV antibody is of limited value to a specialist without knowing if the HCV infection is acute, chronic, or cured. Necessary for determining appropriate treatment, infection status is discerned via an HCV RNA test.
The benefits of single visit testing for HCV
When HCV testing requires a separate visit for follow-up HCV RNA testing, many patients do not return to complete testing. Data from the New York City Department of Health and Mental Hygiene showed that approximately 34 percent of those who test HCV antibody positive never return for follow-up HCV RNA testing, preventing follow-up care and access to curative therapy. The Chronic Hepatitis Cohort Study had similar results, with 38 percent never completing HCV testing.
Recent CDC recommendations include the use of universal screening and single visit testing. Single visit testing involves having any HCV-positive antibody test automatically reflex to HCV RNA testing using blood samples from the same visit. This helps ensure that all necessary testing is completed without requiring a patient to return for additional blood draws. Adopting this automatic reflex HCV testing is relatively simple, and largely beneficial, for laboratories and increases the number of people who complete HCV testing.
The advantage of single visit testing is clear. For example, in Veterans Health Administration facilities that used follow-up HCV RNA testing strategies, only 64 percent of patients returned to complete testing, while facilities that used reflexive HCV RNA testing saw 98 percent of veterans complete testing. Similarly, after implementing single visit testing, the Cherokee Nation Health Services found that the percentage of people who completed testing increased from 68 percent to 85 percent.
A simple change to the laboratory test menu, with support from the IT/IS department, is all that is needed to implement single visit testing. Health systems should replace the standalone HCV antibody test in the provider preference lists with the reflexive HCV antibody tests, as shown in the image below.
Bellin Memorial Hospital, Inc.
Single visit testing has been implemented at Bellin Health, yielding significant improvements: In the 10 months prior to this change in testing strategy, only 10 of 26 (38 percent) HCV antibody-positive patients completed HCV RNA testing. In the four months following preference list updates, 69 of 74 (92 percent) HCV antibody-positive patients completed HCV RNA testing.
Universal screening for HCV
Per the CDC recommendation, health systems should perform universal HCV screening on all adults 18 years or older at least once during their lifetime in areas with prevalence equal to or greater than 0.1 percent. As the CDC estimated that in 2013–2016 some 2.4 million persons living in the US had HCV, it is prudent to increase the population being screened to detect those with silent presentations. Once symptoms become more evident, significant liver damage and morbidity may have already set in. This is a major reason for the universal screening recommendations from the CDC, as much of the associated HCV morbidity is preventable.
One of the simple, yet effective universal screening strategies is to implement an "opt-out" strategy. The opt-out approach involves informing the patient that an HCV test will be included as part of preventive screening. Patients may still elect to decline testing, however, opt-out testing has been proven to be highly effective as it removes negative stigma associated with HCV testing. This is a very effective way to meet the CDC recommendations of testing all individuals 18 years of age and older at least once in their lifetime.
A note of caution
Of note when implementing these recommendations, review IT/IS rules involving "add-on" testing or tube sharing. Labs should implement protocols to ensure any testing for HCV occurs on a dedicated tube. Having a dedicated tube is important to prevent carryover contamination that can occur with instruments that use a single sample probe. Using disposable sample tips is highly encouraged as best practice and can help reduce carryover risks. Though carryover occurs at a low frequency, the consequence of a false-positive HCV test is significant.
Incorporating patient prompts
Bellin Memorial Hospital, Inc.
A bonus tool available to health systems is the use of prompts in the patient's electronic medical record. These prompts are used to notify patients of overdue healthcare needs. This is used extensively today with prompts for overdue influenza, pneumococcal, shingles, COVID-19, and other vaccines.
These prompts notify patients to schedule a visit to address their unmet healthcare needs. Sending a similar prompt to the patient's medical record for overdue HCV testing can effectively ensure screening is completed. A prompt for overdue HCV testing may look like the following image:
Tying it all together
At Bellin Health, universal screening has resulted in an exponential increase in the number of patients being screened for HCV. Additionally, total HCV detections have increased from 26 in 10 months prior to universal screening to 74 in 4 months since implementation. This is a notable increase given the reduced timeframe needed to detect more patients at earlier stages of disease.
By implementing several very easy, yet effective EMR changes, health systems can enact significant improvement to HCV diagnostics. Universal screening detects more cases of underlying HCV while single visit testing ensures most HCV patients complete testing. This improves follow-up care with a specialty provider by ensuring the patient's chart contains all the necessary information for treatment.
Together, these enhancements yield prompt patient management, reduce morbidity and HCV spread, and improve patient outcomes.