Leveraging Next-Gen IHC Tools to Advance Precision Oncology Research
Harnessing the power of multiplexing and RNA–protein studies could help design targeted cancer treatments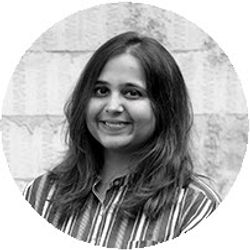 Published:Oct 05, 2023
|3 min read
What are the shortcomings of traditional immunohistochemistry (IHC) techniques?
Multiplexing and the lack of integration with RNA imaging are big issues. We don't see any therapies today that depend on the expression of multiple protein/RNA biomarkers. But in the future, we'll need better tools to examine multiple biomarkers at the same time. Another key shortcoming with IHC emerges when researchers need to study a protein that has no validated antibody. You could grow an antibody or raise one in a goat and maybe six months later, you'll yield something that can be screened. But how do you prove that you're detecting the right target? Increasingly, people are turning to RNA-in situ hybridization (RNA-ISH) as a way to either validate a candidate primary antibody or to be used as a substitute when a good primary is unavailable.
Our team is dedicated to developing better tools for all bioimaging workflows. Historically, the challenge has been that the best methods used for RNA detection do not allow for simultaneous protein detection in the same sample. In the short term, our primary focus is on expanding IHC capabilities to include RNA targets and enabling the multiplexing of multiple targets concurrently.
What advances have enhanced the applicability and versatility of histology in clinical research?
IHC has been a pretty static field: The latest advances tend to be incremental as opposed to entirely new capabilities. There have been some advancements on the automation side. Notably, our team has developed a novel automated solution that seamlessly integrates into existing workflows. But there hasn't been a lot of new development beyond some additional new stains.
How are you leveraging key IHC techniques?
We build next-generation tools that are compatible with both chromogenic or fluorescent IHC—we don't really differentiate in terms of capabilities. Researchers who work with our products do either chromogenic or fluorescent IHC. Typically, what we see is people like chromogenic stains as they're easier to interpret, easier to image, and have less background and autofluorescence, among other factors.
Fluorescent IHC is where people go to multiplex—if you need to go beyond two to three colors, you have to turn to fluorescence. So, we don't try to read the crystal ball and guess when fluorescence will overtake chromogenic. Our approach is to develop adaptable tools that cater to the preferences of all researchers.
What are you currently working on in IHC?
Our company is working on advancing a critical method for clinical applications, as that's not an area where you can make mistakes or use a next-generation tool that hasn't been extensively vetted. Clinical research has yet to fully embrace areas like RNA-ISH and fluorescence-based techniques. So, our goal as a company is to build products that provide benefits today and integrate nicely with what people really care about.
When we talk to researchers, we understand that their goals extend beyond three or four protein markers with validated antibodies. They also want to add one or two RNA targets into that assay, a task that remains largely unaddressed by current methods. And that's what we're focused on: Devising solutions that enhance researchers' capabilities without necessitating trade-offs or the sacrifice of one aspect in favor of another.
What is the road ahead for histology in cancer?
Spatial genomics and transcriptomics do have their place on the discovery side. Right now, there are many companies offering compelling spatial-omics products. There are also methods available for lower quality single or two-plex imaging of RNA and protein with high resolution, but there's nothing in between. I hope, in the future, more people will take advantage of the high-plex spatial transcriptomics or genomics tools. There are more products—including our own—that enable people to extract data from thousands of targets and pick 10, 15, or 20 targets to study in greater detail and scale down. So, hopefully, that leads to better and more targeted treatments.
Despite the considerable energy around precision medicine, the reality remains that some therapies rely on low, medium, and high abundance of one target. In a lot of cases, regardless of the biomarker level, patients receive the same drug anyway due to the limited treatment options. It's a classic chicken and egg problem: What comes first, the tools that aid in therapeutic development or the novel therapies that demonstrate enhanced efficacy in certain patient groups? As a player on the tools side, we're hoping we can help.