Fight Inflation by Improving Your Lab's Margins
Learn how to improve operational margins during tough economic times, including labor strategies, reducing expenditures, and improving revenue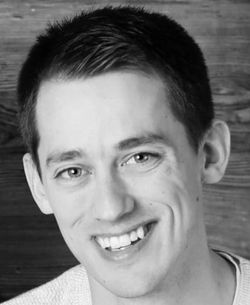 Published:Aug 09, 2023
|Updated:Sep 15, 2023
|5 min read
The healthcare industry continues to experience rising costs compounded by labor shortages, supply chain hiccups, and increasing demand. Clinical laboratories are dealing with an aging workforce and employment instability—issues that reduce staffing without addressing the lack of new grads available to fill positions. The net effect of this tough economic environment is financial stress and pinched margins.
Laboratory managers who remain complacent with their operations will fall behind as labor leaves and budgets are shaved. Those who strive for success in today's economy must develop multifaceted strategies to reduce operational costs. Here are a few strategies for lab managers to deploy to improve operating margins.
Focus on labor improvements
Nationwide labor shortages are the result of historically low levels of unemployment paired with rising rates of staff burnout and retirement. As in most industries, labor contributes significantly to lab expenses, accounting for nearly half of health systems' budgets. According to the American Hospital Association, labor expense has increased more than 20 percent since 2019—and contract labor has seen a meteoric rise of more than 257 percent in that time.
Focusing on labor strategies will help contribute significant savings to the lab budget. Here are some approaches that may ease the pressure:
Find new labor
It is little wonder costs are exploding when lab employers are increasingly competing for the same finite talent pool. To solve this issue, labs need to look overseas to fill the labor gap. Well educated laboratorians from robust medical laboratory science programs can be found in Canada, New Zealand, the Philippines, and several European countries.
To ease concerns around competency, seek candidates with an equivalent diploma and certification to their US counterparts. For example, ASCP offers an MLS(ASCPi) certification for international candidates that is equivalent to its MLS(ASCP) certification.
Another benefit to hiring international lab professionals is that candidates often arrive via a three-year H-1B specialty occupation visa. This effectively guarantees three years of staffing stability for the position—a worthwhile prize at a time of high employment uncertainty in which younger employees look to capitalize on travel assignments and sign-on bonuses.
Address manually intensive tasks
As seasoned laboratorians retire and testing demand grows, keeping enough "hands on deck" can present a challenge. By investing in new equipment, laboratories can reduce inefficiencies in pre- and post-analytical tasks, add software-based assistive interpretations to analytic processes, and reduce hands-on requirements.
Take time to identify the current number of steps in the pre- and post-analytical phases of testing processes, from specimen arrival to archiving and add-ons. Save time by moving these pre- and post- processes to an automated system, allowing the lab team to spend more time on analytic needs.
To address the growing knowledge gap as veteran lab staff retire, consider integrating AI into current and future test systems. For example, digital cell morphology—a growing trend in pathology—is already available in hematology, urinalysis, and immunology labs. These tools can help bridge the gap between experienced laboratorians and newer grads and improve workflow efficiencies by automating manual tasks.
Labs should also review their current test offerings to determine whether adjustments to testing methods could improve labor use without compromising results. For example, traditional microbiological cultures can be replaced with syndromic PCR panels: whereas cultures require significant specialized training and several days of labor, many syndromic PCR panels require minimal hands-on time and can be performed by a qualified generalist laboratorian.
Hold the line on rising costs
As labor pressures persist, the costs of creating reagents and consumables and providing services are equally affected. Vendors will aim to pass on their cost increases to purchasing labs. Here are some ways clinical labs can hold the line against these cost increases:
Make vendors compete
During the COVID-19 pandemic, supply chain disruptions became part of everyday operations, and clinical labs quickly learned the value of secondary vendors. Many labs adapted to the disruptions by securing secondary suppliers to meet demand. Using these established relationships, labs can create savings by making vendors compete for business. When competing for business, suppliers are often willing to aggressively reduce pricing because they are also dealing with pressured margins.
Go generic
Consider commoditized consumables such as culturettes, inoculating loops, disposable pipettes, glass slides, and more. These items are frequently available in a distributor-labeled version of similar quality at a lower price point than the name-brand item.
Labs can also explore the many generic CLIA waived point-of-care assays. Examples include lateral flow assays such as group A Streptococcus antigen, urine pregnancy, or H. pylori fecal antigen. Ask multiple distributors about these tests to get the best pricing. This may slightly impact clinical or operational performance, requiring clinical validation, so make sure you take this into account when calculating potential savings. In some instances, the distributor can provide a letter of equivalency upon request, removing the need for clinical validation.
The differences between brand and generic items generally have little impact on clinical and operational performance but add immediate savings to a lab's bottom line.
Don't skip the small stuff
Small equipment is another area where you can make distributors compete. Labs harbor an abundance of small equipment whose savings potential is often overlooked given its low capital cost. Items in this category may include centrifuges, microscopes, refrigerators, automated stainers, incubators, point-of-care instruments, osmometers, lab furniture, and more. Whether purchasing single or multiple pieces, getting several quotes will likely yield new equipment at discounted rates.
Avoid unnecessary write-offs
Clinical labs are not immune to payment rejections and allowable write-offs that negatively affect revenue collection practices. Here are several ways labs can reduce write-offs and implement improvement plans:
Identify denials
Labs that work with their billing and coding departments will discover commonly rejected lab tests as potential areas for improvement. Team members who frequently deal with insurers may be keen to notice trends in test rejections. Alternatively, third-party software (and some EMR vendors) offers programs to identify tests with the highest rejection rates. Identify why a test was denied
After discovering which tests are most frequently rejected, labs can work to determine the reasoning behind the rejections. Unfortunately, the logic of payment denial is rarely obvious. Tests may be rejected due to a lack of prior authorization or medical necessity, a change in benefits provider, or incorrect or incomplete diagnosis coding. Before digging into every denial, labs should gain a modest understanding of the amount of revenue recoverable so that they can focus their efforts on those offering the best return on time and effort invested.
Find and implement a fix
Once a test and its reason(s) for denial have been identified, finding and implementing the fix can prove both daunting and fulfilling. Success will improve revenue collection practices and provide long-term sustainability. However, just as there are many possible reasons for payment rejection, there are many possible ways to address denial issues—reducing test frequency, improving clinical documentation, promoting alternative test options, updating CPT codes, obtaining prior authorization, and more.
For example, in 2019, University Health in San Antonio hired a laboratory genetic counselor to consult with providers on genetic test and reference lab selection and on result interpretation. Using this strategy, University Health has gone from almost no genetic testing coverage to about 99 percent coverage. The genetic counselor position has more than paid for itself in savings by helping with test selection and prior authorization, as well as preventing testing that may not be reimbursed.
Insurers have become extremely adept at identifying denial opportunities; therefore, labs need to understand this process and work to regain lost revenue.
Improving your laboratory's margins
Lab leaders have many opportunities to push back against inflation. Those who want their labs to survive and thrive in this tight economy must enhance labor strategies, reduce expenditures, and improve revenue collection. By deploying these tactics, clinical labs can add a little more cushion to their operating margins.