Current Challenges Facing Lab Developed Tests
Though challenging, creating lab developed tests is crucial for molecular diagnostics labs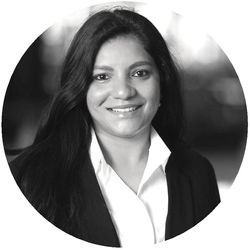 Published:Jun 01, 2022
|Updated:Aug 24, 2022
|5 min read
The lab testing and diagnostics space has greatly evolved since 1976, when Congress established the current regulatory framework for diagnostics. Since then, owing to advances in the field of molecular biology and genetics, laboratory developed tests (LDTs), created by individual labs for in-house testing, have become more complex and widely used for specialized, high-risk tests and rare disease/disorder diagnostics. While the COVID-19 pandemic underscored the significance of LDTs and of developing novel diagnostics assays, it has also led to discussions over the ambiguity of laws and regulations regarding the safety and performance parameters of LDTs. This article discusses the fundamentals of LDTs, and their shifting regulatory landscape due to the COVID-19 pandemic and highlights current challenges in establishing an effective process that regulates LDTs and reduces patient harm without stifling innovation.
What are LDTs?
In vitro diagnostics (IVDs) tests are the mainstay of molecular diagnostic laboratories testing biological specimens to detect a wide range of disease-causing pathogens and disorders. The US health care system relies heavily on these diagnostic test results for the accurate and timely treatment of patients. LDTs are a category of non-commercial IVDs that are not regulated by the U.S. Food and Drug Administration (FDA) and are only performed in the facility where they were created and manufactured, hence why they are also called "in-house" tests.
The need for an LDT arises mainly due to two reasons:
When an FDA-approved IVD is either not available or it doesn't meet the clinical demands
When LDTs are more cost effective, suitable, and show better performance when compared to a commercial IVD assay
How are LDTs different from IVDs?
According to the FDA, "a laboratory developed test (LDT) is a type of in vitro diagnostic test that is designed, manufactured, and used within a single laboratory." While the function and output of an LDT can be similar to that of an FDA-approved IVD, many labs develop and offer their own LDTs to providers. The differences between and IVDs and LDTs include the following:
IVDs are manufactured for a commercial market whereas LDTs are created for non-commercial in-house use.
IVDs require a standardized training and instrument and operations qualification protocol, whereas for LDTs, instrumentation and training needs are established by the LDT manufacturing lab.
Clinical validations are required for IVDs to be launched in the market; however, only clinical verification studies are needed for LDTs to be deployed and performed in a testing laboratory.
In terms of regulation, IVDs are controlled by the FDA as medical devices, which require higher levels of compliance and regulatory scrutiny, while LDTs, which are under the regulatory discretion of the FDA, are regulated by the Clinical Laboratory Improvement Amendments (CLIA) of 1988, which requires only analytical validations for the test being performed. However, CLIA requires every clinical testing laboratory, irrespective of the testing methodology, to register its tests with the Centers for Medicare & Medicaid Services (CMS).
What are the main challenges in developing LDTs?
A good LDT, or for that matter any in vitro diagnostic test, must fulfill three conditions:
it should be relevant to the condition being diagnosed,
it should be reliable and accurate with respect to the analytical criteria and ultimately for the patient and their medical care, and
the results should be rapidly available within a clinically relevant timeframe.
The main reason labs create LDTs is the lack of an equivalent IVD in the market. And even when available, an approved IVD test may not be enough as the test may lack the required sensitivity and specificity. Thus, LDTs serve the very important function of filling the gaps in our diagnostic needs. This includes tests for rare genetic conditions, where it may not be economically viable to design and commercialize an FDA-approved test.
According to Dr. Vijay Singh, the vice president of R&D at HealthTrackRX, who has more than 10 years of experience in the field of molecular diagnostics testing and assay development, "developing an LDT is as much a scientific exercise as it is a business endeavor and finding a balance between the two is perhaps the biggest challenge for developing an LDT."
"The laboratory has to consider not only the cost per test but also the volume of tests that would justify the significant cost of setting up the test. Establishing a competent quality management system can be a significant challenge but is absolutely required for the proper functioning of a high complexity lab," he says. Guidelines from various sources can provide a primer for validating an LDT.
Irrespective of the source (FDA, CLIA, etc.), the guidelines are very similar and depend on the CLIA-defined complexity (high, moderate, or waived) of the tests being performed and state/local regulations that guide the analytical validation of an LDT, he says. Depending on the nature and complexity of the LDT being designed, sourcing certified reference materials for analytical validations, or patient samples for clinical validations, can be a major hurdle.
How has COVID-19 changed the landscape and scope of LDTs?
LDTs are often used for specialized testing and are an important part of handling emergency situations such as a pandemic. While the COVID-19 pandemic led to the rapid development of LDTs to help increase COVID-19 testing capacity, it also led to discussions over the ambiguity of laws and regulations regarding LDTs. The pandemic highlighted an often-overlooked fact that ultimately, the FDA regulates all diagnostic testing in the US. In February 2020, the FDA made emergency use authorization (EUA)—usually reserved for IVDs during pandemics—mandatory for SARS-CoV-2 diagnostic LDTs, a decision rescinded by the U.S. Department of Health and Human Services (HHS) in August 2020 to promote the wider availability of COVID-19 diagnostic tests. However, to ensure the quality of the available COVID-19 tests, the HHS secretary withdrew this policy in November 2021, reinstating the EUA requirements for point-of-care tests and high capacity lab-based molecular diagnostic tests (including at-home collection kits).
Emergency use authorization (EUA): a premarket notification submitted to FDA to seek permission to commercialize a clinical assay or device (without going through normal approval procedures) due to a public health emergency such as the COVID-19 pandemic.

The future of regulating LDTs
LDTs are an essential resource to meet the ever-increasing demand for rapid and accurate diagnostics. At present, there are two independent legislations (VITAL and VALID) pending in Congress that would decide the future regulatory landscape of LDTs in the US.
In June 2021, the VALID Act was released, which suggests distinguishing LDTs and IVDs via establishing FDA-based regulatory centers. This proposed legislation would require laboratories to follow the FDA's requirements and regulations (upon a risk-based assessment of the LDT) to abide by the agency's premarket review and approval process prior to launching a diagnostic test to be performed on biological samples. On the contrary, the VITAL Act of 2021 proposes that CMS (with CLIA regulations) should control LDTs.
Both these acts seek to address several issues within the LDT space; however, both are classic examples of legislation trying to keep up with technology. Whether the FDA takes full control of LDTs, as proposed by the VALID Act, or CLIA is updated to include clinical validations, as proposed by the VITAL Act, dual regulation and unnecessary bureaucracy should be avoided to ensure the development of diagnostic tests that are analytically accurate and clinically relevant.