Moving Clinical Flow Cytometry Forward
A standardized approach to flow cytometry boosts accuracy, efficiency, and productivity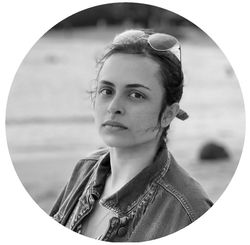 Published:Nov 02, 2022
|Updated:Mar 21, 2023
|4 min read
Abigail (Abby) Kelliher
Abigail (Abby) Kelliher is the associate marketing director for clinical solutions and companion diagnostics at BD. She began her career in research working in the field of immunology at The Center for Blood Research, a Harvard Medical School affiliate, then worked in clinical flow cytometry at the Massachusetts General Hospital for almost 18 years before joining BD as an applications scientist seven years ago.
---
Q: In clinical flow cytometry labs, what are the key sources of variability that can interfere with reproducibility?
A: Reproducibility of results to ensure that samples tested repeatedly within the same lab, between labs and between different instruments or technologists, is critical for clinicians and pathologists that use this information to inform clinical decisions. There are many possible sources of variability. One source in flow cytometry, despite standardized protocols, arises from manual sample preparation, which then has downstream effects on sample quality and assay results.
Another source of variability is in the flow cytometer itself. Flow cytometer performance normally shifts day to day and daily setup is critical to ensure consistent performance. With consistent performance, the lab is more confident that differences they observe in their results are due to biological changes and not a result of the daily shift in the instrument. The daily setup, through instrument settings, relies on subjective protocols tied to the specific hardware in each instrument and in the past settings were not easily ported between instruments. Lab personnel have to follow tedious protocols and have significant flow cytometry expertise to adjust instrument settings to ensure accurate and reproducible results.
Since most flow cytometry testing relies on laboratory developed tests, there is also a lack of standardized panels of reagents, which adds variability and makes it difficult to correlate results to disease progression and patient outcome. Therefore, a major goal has been developing FDA-approved in vitro diagnostic tests for flow applications—for example, BD's tests for lymphocyte enumeration, CD4 counts, and stem cell enumeration—to reduce variability across labs and enable global standardization.
Q: What are some ways labs can address these sources of variability to drive standardization?
A: A big step toward standardization is automation, from sample preparation to instrument set up. Automated systems like the BD FACSDuet™ Sample Preparation System standardize sample prep while capturing reagent information by scanning vial-specific barcodes thereby reducing documentation errors. This system consistently prepares samples the same way every day, removing user variability.
New cytometers like the BD FACSLyric™ System facilitate automated daily quality control, daily updates of saved settings that account for normal shifts in performance, and easy porting of assays between instruments and lab sites. Once you determine assay criteria and target fluorescence intensities for a control sample, the software onboard the FACSLyric™ System automatically determines what daily adjustments are needed to ensure control samples meet that target, allowing for reliable and automated instrument calibration.
Q: What are the advantages of standardizing flow cytometry workflows?
A: Standardizing flow assays drives reproducibility and accuracy of results. It can also help with documentation and reporting. For example, the FACSDuet™ System uses automation to minimize time-consuming manual steps and eliminating operator subjectivity. Additionally, because this system stores sample and reagent information, you can easily trace testing records for a given patient. This is helpful for troubleshooting and inspections by regulatory bodies.
Notably, flow cytometry currently relies on highly skilled labor, but given the current labor shortage of lab technologists, especially those specialized in flow, shifting the workload to automated instruments can boost lab efficiency and productivity. This shift allows experienced technologists to spend more time analyzing patient data, developing new panels and assays, and adding more complex assays to their testing menu. The increased accuracy and efficiency from standardization of flow assays translates into labs being able to provide reliable information faster to ultimately improve patient outcomes.
Q: What makes it challenging for labs to implement standardization?
A: Switching to new, automated instrumentation requires sufficient funding and time. It also requires resources to purchase instruments and reagents, train lab personnel, revalidate existing panels, or develop novel panels with these new tools. However, this is a worthwhile investment because it allows you to be confident in the results your lab is producing while minimizing the tedious tasks necessary to ensure such high-quality data.
Disclaimers:
Both BD FACSLyric™ Flow Cytometer and BD FACSDuet™ Sample Preparation System are Class 1 Laser Products. The BD FACSLyric™ Flow Cytometer is for In Vitro Diagnostic Use with BD FACSuite™ Clinical Application for up to six colors. The BD FACSLyric™ Flow Cytometer is for Research Use Only with BD FACSuite™ Application for up to 12 colors. Not for use in diagnostic or therapeutic procedures. BD FACSDuet™ Sample Preparation System is for In Vitro Diagnostic Use. Sample preparation for user-defined protocols and cocktailing functions are for Research Use Only. Not for diagnostic or therapeutic procedures.
BD, the BD Logo, FACSDuet, FACSLink, FACSLyric, FACSuite, Multitest, and Trucount are trademarks of Becton, Dickinson and Company or its affiliates. All other trademarks are the property of their respective owners. BD-73719 (v1.0) 1022