Theranos CEO Elizabeth Holmes Sentenced to 11 Years in Prison
Holmes found guilty of defrauding investors, with implications for the tech industry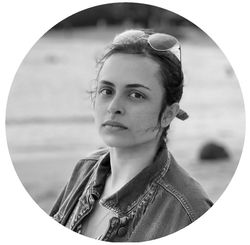 Published:Nov 24, 2022
|1 min read
For the first time, a CEO of a major tech firm has been criminally prosecuted and sentenced to prison after a long trial that has captured media attention. On November 18, Theranos CEO Elizabeth Holmes was found guilty of defrauding investors of several hundreds of millions of dollars. She had convinced investors and the public that Theranos's technology could revolutionize blood tests, though she knew it could not.
Although Theranos is thought to have had a nearly $1 billion investment, Holmes's sentencing reflected the loss of only $121 million from 10 major investors. Since federal sentencing guidelines for fraud cases place the most emphasis on the amount of money lost, Holmes received 11 years of prison time followed by three years of supervision. She will likely serve her time at Federal Prison Camp at Bryan, Texas, which is a minimum-security prison for female inmates that is thought to have better conditions compared to other prisons.
The case sets an important precedent with implications for the tech industry, where embellishment is often used to attract investments but failure to deliver promises can have dire financial consequences. According to their court filing, the prosecutors pushed for Holmes's imprisonment as a deterrent against fraud to "rebuild the trust investors must have when funding innovation." In the meantime, Theranos COO Ramesh Balwani is awaiting sentencing and could face up to 20 years in prison.