The Growth of Molecular Testing and Supporting IT Solutions
Robust IT solutions for more mainstream molecular testing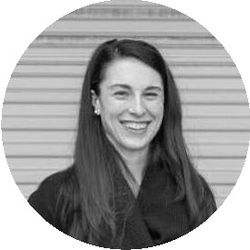 Published:Sep 02, 2021
|3 min read
Corey Stilton joined Orchard in May 2021 as a molecular technological strategist. He holds a bachelor's degree in industrial technology from East Carolina University.
Gwen Allen joined Orchard in May 2021 as a molecular product strategist. She holds a bachelor's degree in animal sciences from North Carolina State University.
Corey and Gwen were former cofounders of Corwen LLC, a software company that developed and implemented state-of-the-art molecular technology in the laboratory field. Corwen was a strategic partner for Orchard and its clients to support COVID-19 testing. Orchard acquired Corwen LLC in April of 2021 to further its molecular testing capabilities.
Q: How do you see the expansion of molecular testing as the result of COVID-19 influencing the laboratory market post-pandemic?
CS: Despite a lot of apprehension in the market surrounding the viability of PCR and molecular testing, COVID-19 more or less forced physicians to accept PCR as the gold standard method. This helped bring molecular testing out of the esoteric and more toward the front line as an asset. Since many labs had few—if any—PCR instruments, there was also a massive increase in purchases. Post-pandemic, labs will be expanding and capitalizing on this investment, and we expect to see an increase in PCR assays for sexually transmitted infections and other infectious diseases.
Q: What are the most pressing challenges in the molecular testing market?
CS: One of the biggest challenges is the manual processes used for molecular testing. Many labs rely on spreadsheets or paper documents, and reporting, sample management, and inventory management are all manual as well. There is no pipelined automation into a LIMS or an LIS and processes are siloed.
GA: Another challenge is the lack of standards in the molecular market. Despite the fact that molecular labs adhere to CLIA, CAP, and COLA regulations, they lack the standards—specific methodology and instruments—that the traditional clinical labs rely on. As molecular testing becomes more mainstream, we expect to see more standardization across the field.
Q: How can a molecular IT solution improve patient safety?
CS: It can overcome some of the limitations and risks associated with manual data management methods like spreadsheets. It is easy to accidentally move, shift, or delete entries in a spreadsheet. These errors happen in a vacuum because unlike a traditional LIMS, there is no auditing or specimen tracking. We are bringing this level of visibility and fine-grain tracking to the molecular market.
GA: For example, many years ago, one of our clients called me in the middle of the night in tears because they had accidentally shifted a row in the spreadsheet containing data for thousands of patients. The only solution was to go through the results one by one to audit and ensure the data was associated with the correct patient ID.
Q: What are the biggest hurdles to the future expansion of molecular testing?
GA: From our perspective, the biggest challenge is securing vendor buy-in. A lot of these instruments are closed boxes made for research and development work. They essentially need to start opening up to the LIMS so we can do native integration and a more traditional bi-directional interfacing. Ultimately, it will make this a much easier and safer process.
CS: In organizations of every size, we have seen a mix and match of equipment from different vendors. The challenge is to gain insight into communication with these devices to develop a bridging system that brings everything together efficiently. Many of the manufacturers are very responsive and want to work with LIS vendors and IT vendors so they can offer certain packages to their customers.
Q: What do you foresee with respect to IT solutions in the molecular market in the next decade?
CS: Next-generation sequencing (NGS) is where the focus will be in the future. Right now, it is a very disparate market. Many labs acquire NGS equipment for whole genome sequencing, but then have to work with multiple different vendors and use their pipelines to extract useful information from the sequencing data. In the next decade, there will likely be more third parties who come together with vendors like ourselves, who offer more open-ended software solutions. Together, we can make single nucleotide polymorphism (SNP) assays and exome testing more efficient.