The Benefits of Integrating Sample Management and Automation
The main benefits include reduced costs, automatic data capture, and better accuracy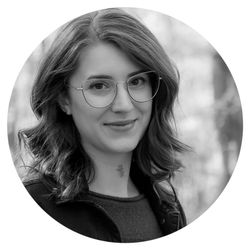 Published:Dec 13, 2021
|4 min read
Michael Girardi has been involved in the life science technologies market for more than 25 years and is currently vice president of sales and marketing for Hamilton Storage, located 30 minutes from Boston, Massachusetts. Prior to joining Hamilton Storage, Michael was president of Titian Software US in Westborough, Massachusetts, for 10+ years, CEO of Remp USA for 8+ years in Holliston, Massachusetts, and Zymark Corporation's after market vice president for 9 years in Hopkinton, Massachusetts. Michael holds a master of business administration (MBA) degree from Boston College's Carroll School of Management and a bachelor of science degree in industrial technology from Keene State College. Michael currently resides in Massachusetts with his wife and has four children.
Q: How do clinical laboratories benefit from integrating sample management and automation?
A: When automation is integrated into the sample management workflow, different steps can be executed in a continuous way with a couple robots that are physically and informatically linked together. This allows multiple workflow steps to initiate with one stroke. It also frees lab employees to perform higher level jobs where the actual science comes in—designing experiments, analyzing results, and making determinations—versus sitting at a bench with a manual pipettor making aliquots by the hundreds. Simply put, automation gives employees an opportunity to provide higher value contributions to their organization.
In a clinical environment, the FDA and other regulatory agencies are involved in approvals. For something like a COVID-19 vaccine, when a company submits data to the CDC and other regulators, it needs to provide proof to back up their scientific statements. Integrating sample management and automation ensures companies have the log files and sample tracking to prove their scientific statements.
The main benefits all have to do with reduced costs, automatic data capture, and better accuracy, because it's a proven fact that robotics are more consistent and accurate than humans working at a lab bench.
Q: What factors contributed to the need for greater automation?
A: The key drive for greater automation came about a couple decades ago when drug discovery operations moved to high volume screening workflows due to the need to push more new drug candidates into their early pipelines. Companies could not hire enough people to perform these tasks, and it was more cost effective to buy robots and automation. High volume screening is not as relevant as it was 20 years ago because we've come up with scientific ways to model and create drug candidates, but the automation is still relevant.
There are also certain geographical areas where you can't hire enough scientists, but companies still need to get the work done, so it's more cost effective to buy robots and automation than it is to relocate people. With COVID-19 limiting work, a company isn't going to fold just because they can't hire people—they're going to look for other ways to get the work completed, and one way is with automation.
Q: How are different aspects of sample management being integrated with automation?
A: In sample management, there's a constant stream of incoming and outgoing samples to fulfill the experimental demand of the scientists downstream. When the sample number goes up, it's a real bear to manage these workflows. A young organization can handle that itself, but when it starts to grow and there are multiple storage freezers, robots, and people involved in the management of these valuable samples, you need automation and more elaborate software to manage schedules across various platforms.
There's always pressure to reduce the length of the drug discovery process. Every day we're able to shorten this process is directly connected to more patients being treated. And one of the ways to speed up that process is through integrated automation and software.
Software has been, and continues to be, an integration driver. An automated store could have 60 million samples—each roughly the size of a pencil point—that are tough to keep track of in terms of where they are, what state they're in, etc. Software is needed to track these tasks seamlessly.
Q: What are some of the key technologies and solutions that are important for this integration?
A: Software, barcode reading, and identification are key, whether it's with 1D or 2D barcodes, QR codes, or RFID chip technologies that can be used with handheld scanners or high-speed, automated robotic readers. Other technologies include liquid handling robotics and automation, which can be anything from a single channel liquid handler to a liquid handler capable of transferring 96 samples at once.
For example, when you're talking about thousands and thousands of samples a day, a human can't be expected to sit there and unscrew a cap off of all those tubes, for health, cost, and throughput reasons. So we provide automated capper and decapper machines with interchangeable heads on them. These instruments have the ability to remove 6, 8, or 12 caps in one stroke.
When you add on the requirement that all of these samples need to be stored at a set temperature, it becomes much more challenging because electromechanical equipment doesn't operate well at low temperatures. Storage system technologies that are storing and retrieving samples, and keeping them in a centralized machine, are handled by automated robotics storage and retrieval systems. The samples are typically stored in controlled environments anywhere from ambient down to -150?C. And that is a vital requirement for sample integrity when samples need to survive over years in storage.
Q: What are some of the challenges associated with automating sample management and how can these be overcome?
A: One of the biggest challenges is that there's no standard for sample containers. This means that not every robot can easily handle every tube. So, the automation needs to be able to adapt to something that may be a little taller, or wider, or a different shape. Throughput also continues to be a challenge—automation is never fast enough when you're talking about developing medicines that can potentially save lives.
Another challenge is that sometimes automation fails. It's not foolproof, so we're always looking for ways to make it more reliable. A percent higher reliability has a big impact. Additionally, the software required for automation is always changing. We're constantly making efforts to improve the automation software, because if you don't stay up to date with the challenges in this regard, you quickly end up with machines that are obsolete.