Telehealth to the Rescue for Iranian Protesters
Protesters can't access local care for injuries due to fear of repercussions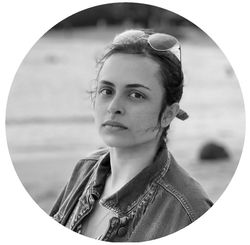 Published:Oct 19, 2022
|1 min read
At least 215 people have been killed to date as the Iranian regime continues violent crackdowns against protesters, including children and political prisoners, according to Iran Human Rights. Many of the protesters wounded by security forces cannot access local medical care for their injuries for fear of being reported by hospitals to authorities, which would lead to their detainment and potential death. Instead, protesters have been staying home and relying on telehealth abroad, according to news reports by CBS and the CBC. They often use social media to reach medical professionals who are originally from Iran but now settled in the US, Canada, and elsewhere.
The wave of protests across Iran, led by mostly young women, began a month ago, sparked by the death of Mahsi Amini, a 22-year-old woman who died under detainment by the Iranian morality police for wearing her hijab too loosely. Protesters oppose the severe restrictions imposed on Iranian women, including on their reproductive and mental health, as outlined in a recent article published by The Lancet.
International medical professionals have reported a range of wounds from different weapons used by Iranian security forces against protesting citizens, such as fractures, head injuries, second- and third-degree burns, and pellet and bullet wounds. While doctors may first try to refer protesters to trusted local professionals, they often have no choice but to provide medical advice remotely with varying degrees of efficacy, depending on the severity of the injuries. Despite treating protesters in secrecy and from outside the country, some of these medical professionals have been threatened by Iranian authorities. Nonetheless, they continue to provide care to the Iranian people, who currently have no other agencies or organizations to rely on.