Study Supports Changing Secondary Genetic Findings Guidelines
When given a second chance, participants often change their minds about receiving secondary genetic findings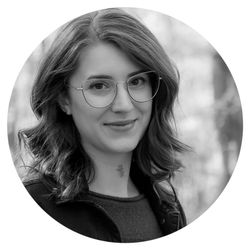 Published:Aug 08, 2021
|Updated:Aug 09, 2021
|1 min read
According to a recent study published in Genetics in Medicine, approximately half of research participants who first declined to receive secondary genetic findings from a study reconsidered their choice when given a second chance to decide. The researchers say the results support changing current reporting guidelines.
The American College of Medical Genetics and Genomics currently requires that incidental findings of 73 clinically actionable disease-causing variants be reported to people who have undergone genetic testing for other reasons. Currently, patients can refuse to receive these additional results.
However, researchers at the US National Institutes of Health pointed out that the current approach assumes the consent process accurately captures research participants preferences and that their decisions remain consistent over time. Here, the researchers investigated the accuracy of participants' initial choices.
When provided additional information, 49.4 percent of 83 individuals who had not agreed to receive secondary findings for the Environmental Polymorphisms Registry (EPR) study changed their minds, while the rest consistently declined. Three-quarters of those who changed their minds believed they had initially agreed to receive secondary results, suggesting that the opt-in box on consent forms may not accurately capture participants' preferences.
As the participants who consistently refused to receive secondary findings represented less than 1 percent of total (EPR) participants, the researchers believe guidelines should be changed to provide secondary findings by default, arguing that potentially not reporting important medical findings to participants who incorrectly interpreted the consent form outweighs the harm of not respecting the preferences of those who persistently refuse.