Spotlight on Automation Solutions
Automation solutions for the clinical lab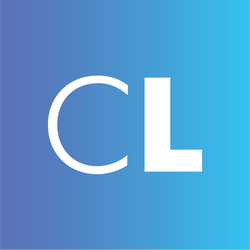 Published:May 31, 2019
|2 min read
BECKMAN COULTER DXA 5000 TOTAL LABORATORY AUTOMATION SOLUTION
Beckman Coulter has accounted that its DxA 5000 total laboratory automation solution has achieved European CE Mark and China FDA approval. The DxA 5000 delivers rapid and consistent turnaround time, provides a new level of comprehensive pre-analytical sample quality detection, and reduces the number of manual processing steps to significantly improve laboratory efficiency. The DxA 5000 utilizes a universal centrifugation protocol that significantly reduces the pre-analytical processing time by up to 73 percent for connected analyzers across multiple disciplines. Additionally, the DxA 5000 supports laboratories in delivering highly consistent turnaround time to their physicians. Leveraging first-of-its-kind dynamic system software, the DxA 5000 utilizes Intelligent Routing to bring automated patient-centric workflow to the laboratory. By understanding the tests requested, sample volume available, and real-time analyzer capacity and status, the DxA 5000 continuously calculates the most expeditious route for every patient sample—both STAT and routine.
---
SHIMADZU CLINICAL LABORATORY AUTOMATION MODULE
Shimadzu Scientific Instruments has announced the release of the Clinical Laboratory Automation Module (CLAM-2030), a fully integrated sample pre-treatment module for LCMS biological analysis. This module improves laboratory efficiency, enables fast, precise results, and maintains low operating costs. By automating operations such as dispensing, stirring, filtering, heating, and sample transfer, the system effectively improves data accuracy and achieves the reproducibility needed for clinical research and forensic toxicology. Such steps can be combined to perform tasks such as deproteination, internal standard addition, derivatization, and glucuronidase digestion. Through automation, the CLAM-2030 helps to facilitate a safe working environment for laboratory personnel by minimizing human contact with potentially hazardous biological samples. Following pre-treatment, solid and liquid waste are contained within the body of the CLAM-2030 and collected.
---
ABBOTT ALINITY™ M DIAGNOSTIC SYSTEM AND ASSAYS
Abbott has announced CE Mark for its Alinity™ m diagnostics system and assays. This new technology will help keep up with the growing demand for infectious disease testing. Alinity m provides flexibility for lab staff and faster testing results for clinicians and patients. Alinity m may also reduce the lab equipment footprint from four to six instruments down to one, decreasing the space requirements and hours spent learning and maintaining different instruments. Now available in countries that recognize CE Mark, Alinity m offers initial assays including virologic testing for human immunodeficiency virus type 1, hepatitis B virus, and hepatitis C virus; sexual health-related testing for Chlamydia trachomatis, Neisseria gonorrhoeae, Trichomonas vaginalis, and Mycoplasma genitalium; and high-risk human papillomavirus testing. In the US, Alinity m is in development and is not commercially available for diagnostic use.