Self-Sampling for HPV-Based Cervical Screening
A recent trial in the UK is the first to evaluate self-collection methods for HPV-based cervical cancer screening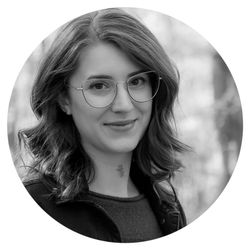 Published:May 04, 2021
|1 min read
A randomized trial in the UK is the first to evaluate self-collection methods for human papillomavirus (HPV)-based cervical cancer screening by comparing the high-risk HPV positivity rates and sensitivity of different sampling techniques.
For years, cytology-based cervical-cancer screening, such as the Pap test, was the only available method capable of identifying precancerous lesions for removal or treatment. But as nearly all cases of cervical cancer are caused by HPV, HPV-based screening methods are quickly overtaking cytology-based approaches as a more sensitive screening method.
In response to declining cervical cancer screening rates in the UK, researchers at Queen Mary University of London set out to evaluate five potential self-collection screening methods in a randomized trial. They recruited women with positive cervical screening results and assigned them to one of two groups, with each group testing two different self-sampling methods (either a dry flocked and wet dacron swab, or a HerSwab and Qvintip device), in addition to a urine sample. The samples were then tested using the Becton Dickinson Onclarity HPV assay.
The results were published January 2021 in Cancer Epidemiology, Biomarkers & Prevention.
Some 600 self-collected sample pairs were included in the study's analysis, 505 of which included an additional urine sample. Except for the HerSwab sample, all of the self-collection methods produced comparable HPV positivity rates, including urine samples. However, dry flocked or wet dacron swab samples resulted in the highest sensitivity for abnormal precancerous lesions.
Overall, the study supports the use of urine or self-collected samples for cervical screening, results that are particularly relevant as cervical screening has declined significantly during the coronavirus pandemic.