Reducing Invasive Biopsies in Prostate Cancer
A new experimental urine test for prostate cancer may reduce the number of unnecessary biopsies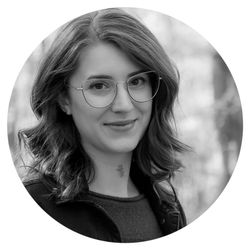 Published:Jul 14, 2021
|1 min read
A new experimental urine test for prostate cancer may reduce the number of unnecessary biopsies, according to research from the University of East Anglia published in Cancers in April. The test, called ExoGrail, shows the likelihood of more aggressive disease, which could change prostate cancer screening.
One of the most common cancers in men in the US, prostate cancer grows slowly, and most men do not experience any signs and often do not require treatment. However, there are aggressive forms of the disease. The challenge is identifying patients with aggressive forms that require treatment.
Though current testing for prostate cancer includes blood tests, physical exams, MRIs, and biopsies, it is difficult to predict which cancers will become aggressive, and as a result, what kind of treatment is needed. ExoGrail combines two known biomarkers, engrailed-2 (EN2) whole-urine protein levels and data on a set of 10 genes from urinary cell-free RNA, with clinically available parameters.
Researchers evaluated the test using 207 post-digital-rectal examination urine samples collected as part of the Movember Global Action Plan 1 study, which included both cell-free RNA and EN2 levels.
The results show that ExoGrail predicted which patients had prostate cancer and which did not more accurately than the current standard of care. The test also identified which patients would have benefitted from a biopsy. According to the researchers, ExoGrail could potentially reduce the number of unnecessary biopsies by 35 percent.