Latest Data Shows Oxford's COVID-19 Vaccine Is 70.4 Percent Effective
The results are based on two dosing schedules, one of which is 90 percent effective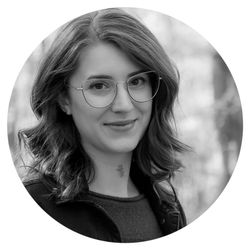 Published:Nov 24, 2020
|2 min read
In collaboration with AstraZeneca, the University of Oxford announced that early data from their phase 3 COVID-19 vaccine trial is promising. So far, the results show that the ChAdOx1 nCoV-2019 vaccine is 70.4 percent effective at preventing COVID-19.
The 70.4 percent efficacy rate is based on a total of 131 COVID-19 cases and two different dosing schedules. The first included two full doses, resulting in 62 percent efficacy, while the second included a half dose followed by a standard second dose, resulting in 90 percent efficacy.
The researchers report no hospitalized or severe cases of COVID-19 in the vaccine group and no serious safety events related to the vaccine. This latest information builds on previous reports that show that the ChAdOx1 vaccine is safe and can elicit a strong antibody and T cell immune response in patients, including older adults.
The third COVID-19 vaccine candidate with promising results of late, the ChAdOx1 vaccine differs from Pfizer and Moderna's RNA-based vaccines, as it is formulated using an attenuated adenovirus (common cold virus) that has been genetically modified to express the SARS-CoV-2 spike protein to produce a protective immune response.
Importantly, the ChAdOx1 vaccine does not need to be stored at very cold temperatures and only needs to be refrigerated (2–8°C), potentially making distribution of the vaccine to more rural and remote locations easier.
Oxford and AstraZeneca plan to submit the trial data to regulators throughout the world for emergency use approval, including in the UK, Europe, and Brazil, where more than 24,000 participants have enrolled in the vaccine trials. The analysis from the phase 3 trial will also soon be submitted for peer review.
According to a video tweeted by the University of Oxford, together with AstraZeneca and other partners, their plan is to supply three billion doses of the ChAdOx1 vaccine during 2021.