Novel Test May Help Detect, Treat Homocystinuria in Newborns
First-tier screening test measures total homocysteine levels in newborns to accurately identify HCU-positive samples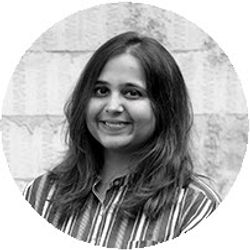 Published:Mar 20, 2023
|1 min read
Researchers from the Centers for Disease Control and Prevention (CDC) developed a new direct screening test that helps in the early detection and intervention of classic homocystinuria (HCU) in infants. The validated method was published recently in AACC's Clinical Chemistry journal.
HCU is a congenital disease in which the enzyme cystathionine β-synthase is nonfunctional. This results in the accumulation of amino acids—methionine and homocysteine—in the newborn's body. If left untreated, homocystinuria leads to severe complications ranging from eye and skeletal issues to vascular abnormalities and intellectual disabilities.
Led by Konstantinos Petritis, PhD, laboratory chief, Biochemical Mass Spectrometry Laboratory, Newborn Screening and Molecular Biology Branch, CDC, the team developed and validated a newborn screening test for HCU that measures homocysteine levels in dried blood spots using flow injection analysis–tandem mass spectrometry, or FIA-MS.
Per the press release, Petritis's team evaluated the test's performance by screening residual newborn specimens from infants who had already received diagnoses. Around 100 of these samples were from healthy patients; 50 came from HCU-negative infants receiving total parenteral nutrition (TPN), which is given to premature babies in the NICU; and two samples were from HCU-positive patients.
The test successfully distinguished between the healthy and HCU-positive samples. It also accurately detected the TPN samples as HCU-negative, which is noteworthy because the current screening tests for HCU, which use methionine as a marker, often produce false positives in babies receiving TPN.
"The ability to screen total homocysteine during first-tier newborn screening is a significant step toward reducing HCU false-negative rates, which will enable early identification and intervention to reduce HCU-associated morbidity and mortality," said Petritis in a recent press release.