Not Just Wastewater: What It Can Tell the CDC about COVID-19
The CDC's dashboard for wastewater surveillance is a new public health tool for detecting local COVID-19 spread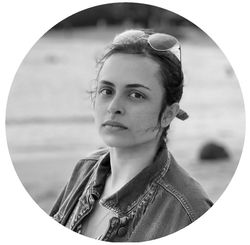 Published:Feb 24, 2022
|1 min read
The U.S. Centers for Disease Control and Prevention (CDC) launched an online public dashboard to monitor wastewater for SARS-CoV-2. The dashboard represents data collected by the CDC's National Wastewater Surveillance System (NWSS), helping to provide an early warning of COVID-19 spread in communities.
Individuals with COVID-19 shed SARS-CoV-2 viral RNA in their feces even if they report no symptoms. Wastewater, or sewage, contains human waste that can be analyzed to measure SARS-CoV-2 levels.
These levels are high early in infection, so wastewater surveillance can give us a head start on potential local increases of COVID-19 infection. Communities can then pivot quickly to implement public health measures and prevent the spread of infection.
As wastewater flows into a treatment plant, samples are collected and sent to environmental or public health laboratories for SARS-CoV-2 testing. Health departments then submit this data to NWSS, which analyzes the data and reports results back to the health departments—and now, directly to the public on the new NWSS dashboard that is part of the CDC's Covid Data Tracker.
The NWSS was launched in September 2020 to track the presence of pathogens across the country. In a briefing from the CDC, Amy Kirby, the team lead for the NWSS, said that the agency currently aggregates data from 400 testing sites in 37 states, four cities, and two US territories. Another 250 sites will go live in the next few weeks. Together, the data will contribute towards existing COVID-19 surveillance systems to help better inform communities.