NIH Awards Research Grants to Propel Rapid Diagnosis of COVID-19-Related Inflammatory Syndrome in Children
The grants are funded by NIH's Rapid Acceleration of Diagnostics Radical (RADx-rad) Program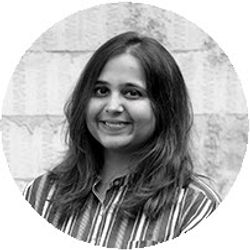 Published:Jan 16, 2023
|Updated:Jan 31, 2023
|1 min read
The National Institutes of Health has awarded eight research grants to foster new technologies for early diagnosis of Multisystem Inflammatory Syndrome in Children (MIS-C) resulting from SARS-CoV-2 infection. MIS-C is a rare, severe, and sometimes fatal aftereffect of COVID-19 in children.
Previous research grants awarded in 2020 supported studies in the US, Canada, the UK, and South America to develop a laboratory technique for detecting specific immune cells associated with MIS-C. Those grants also helped create two databases: one that helps diagnose children at risk for MIS-C and severe COVID-19 based on specific blood proteins and genetic biomarkers, and another that distinguishes between MIS-C, Kawasaki disease (which has similar symptoms), and fever-causing viral and bacterial infections.
The new grants will allow researchers to continue their efforts in developing nontraditional methods to rapidly diagnose MIS-C and identify those at high risk of COVID-19. "These highly innovative technologies and tools have the potential to greatly improve the care of children with SARS-CoV-2 infection and other fever-causing illnesses," said Bill G. Kapogiannis, MD, of Eunice Kennedy Shriver National Institute of Child Health and Human Development (NICHD), which is one of the collaborating institutes.
Learn more about the awardees here.