New Prediction Model Aids in Early Detection of Preeclampsia
The model analyzes methylation changes in the cell-free DNA of pregnant women at risk of preeclampsia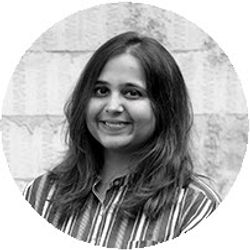 Published:Sep 11, 2023
|1 min read
Preeclampsia (PE) complicates up to 8 percent of all deliveries worldwide and is one of the major causes of pregnancy-related mortality. However, early detection and intervention—in the first trimester—may extenuate disease risk, severity, and the detrimental impact on fetal health.
A new study published in Nature Medicine reports a risk prediction model that assesses PE risk in liquid biopsy samples of pregnant individuals by measuring the DNA methylation levels.
DNA methylation in pathophysiology of preeclampsia
Epigenetic changes like DNA methylation facilitate several crucial cellular functions. Studies have identified and linked changes in maternal DNA methylation patterns to PE. Leveraging this epigenetic change as a biomarker, Bernard Thienpont, PhD, and colleagues developed a prediction model to identify PE early on in pregnancy.
Thienpont's team profiled methylation patterns in blood plasma-derived, cell-free DNA from 498 pregnant women; about one-third of them developed early-onset PE. The team detected DNA methylation differences between control and PE pregnancies. Using these data, they developed a prediction model that "enabled risk stratification not only when PE was diagnosed but also presymptomatically, at around 12 weeks of gestation."
The team validated the risk prediction model in a cohort of 197 of the 498 women. The model, when used in combination with routinely available maternal risk factors, accurately (at 80 percent specificity) predicted that 72 percent of patients had early-onset PE.
The findings establish the newly developed model's efficacy in assessing PE risk from pregnant womens' cell-free DNA samples as early as the first trimester. With further research and validation studies, the model could be used to aid and augment obstetric and diagnostic decisions.