Multifunctional, Customizable Liquid Handlers Help Address Workflow Challenges
From handling blood and more, automated liquid handling streamlines clinical workflows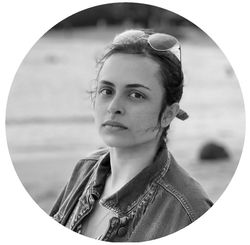 Published:Sep 30, 2022
|2 min read
Alexandra Sommer, MSc, PhD, is the senior global product manager at Tecan, with over 17 years of experience in global and technical product management for lab automation solutions, infectious disease assays, and medical device and lab automation software. She obtained her PhD at the University of Hamburg, Germany.
---
Q: What kinds of clinical applications are best served by automated liquid handling and why?
A: Virtually all clinical applications can be served by automated liquid handling because it allows for a streamlined workflow with fewer manual repetitive tasks. Automation can provide a solution for a range of assays even on a single instrument, like nucleic acid purification for genomic workflows and sample preparation for next generation sequencing. Automated liquid handling leads to fewer errors, increased precision, and reduced operator time and strain. With seamless instrument integration, standardization, and higher throughput, clinical labs can meet high demands for reliable and accurate patient results.
Q: Why is handling blood challenging compared to other solutions?
A: Whole blood is a challenge for every liquid handling system because it easily coagulates. Another challenge is that pipetting whole blood samples can lead to cell rupture, resulting in a lower quality, hemolyzed sample that cannot be used in downstream assays. Whole blood testing for latent tuberculosis and immunosuppressant monitoring requires samples to be mixed well before sample pipetting. The manual steps for sample distribution are tedious and difficult to standardize across samples and runs, as the cells easily settle on the bottom of the tube which can affect assay accuracy.
Q: How can automated liquid handling help address the challenges of handling blood?
A: Handling blood requires a few additional features be added to your automated liquid handler (ALH). For example, a module provided by Tecan can mix samples by oscillating or turning tubes before sample pipetting. Setting the timing and movement speeds on your ALH can standardize sample processing. To minimize hands on time and strain, Tecan's patented tube piercing on the tube rotator eliminates de-capping tubes from the workflow. To reduce cell rupture, pipetting can be optimized with ALH parameters such as the speed of aspiration, dispense, and tip position during pipetting. Finally, an ALH like Tecan's offers smart automation to detect blood clots and catch pipetting errors.
Q: What features should a lab look for in an ALH?
A: Your ALH needs to have the capacity, speed, and precision for your desired use. Beyond a standard portfolio, at Tecan, we offer customized systems and added modules to help meet your target workflow. In addition, for regulatory purposes, you would benefit from features like sample tracking, audit tools, and electronic records. There are a few other features you could consider that we at Tecan have found ease the adoption, integration, and optimized use of an ALH based on your clinical lab's needs:
Availability of application packages and pre-evaluated scripts
Easy-to-use interface
Powerful editing software to custom configure the execution of your assay
Mobile applications and remote monitoring services for walk-away automation
Resource management tools to understand and optimize resource utilization for higher productivity