MS Biomarker Test Gets Breakthrough Device Designation
Blood NfL levels can provide insights into neurological conditions such as Alzheimer's, Parkison's, and Huntington's diseases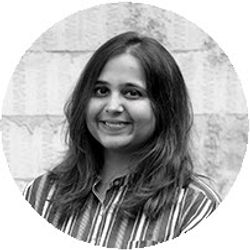 Published:Nov 17, 2023
|1 min read
Approximately 85 percent of people with multiple sclerosis (MS) are diagnosed with relapsing-remitting MS or RRMS. A majority of those with RRMS eventually transition to secondary progressive multiple sclerosis (SPMS), in which neurological dysfunction worsens. Detecting disease activity is critical to help patients with RRMS and SPMS and their healthcare providers manage the condition and course of treatment.
Roche recently announced that its Elecsys® Neurofilament Light Chain (NfL) test for MS received Breakthrough Device Designation from the FDA. The Elecsys® NfL test can help detect and manage RRMS or SPMS activity in adults of 18–55 years.
Why neurofilament light chain (NfL)?
NfL is a protein exclusively present in neurons and a candidate biomarker for neurodegeneration. NfL is normally released into the CSF and leaches into the bloodstream at very low concentrations, which gradually increase with age. However, in individuals with brain injury or neurodegenerative diseases, blood NfL concentration spikes to an abnormal level.
In patients with MS, using NfL as a biomarker has helped monitor disease severity, progression, and even prognosis.
"Around 2.8 million people are estimated to live with multiple sclerosis. After diagnosis, many face challenges with managing their disease due to significant gaps in access to testing. This can lead to missed opportunities to detect disease progression in support of treatment optimization," said Matt Sause, MBA, CEO of Roche Diagnostics in a recent press release. "We are excited about the potential Elecsys® NfL has to improve outcomes for MS patients by offering a minimally invasive blood draw that can deliver rapid results."
In the future, the Elecsys® NfL test may help clinical laboratories carry out large-scale MS testing quickly and reliably.