Monoclonal Antibody Treatment No Longer an Option for COVID-19
All six of the available mAbs for SARS-CoV-2 have been rendered ineffective and deauthorized by the FDA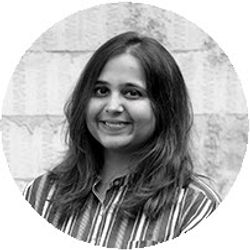 Published:Dec 22, 2022
|2 min read
The U.S. FDA recently rescinded its authorization of Eli Lilly's Bebtelovimab, one of the six monoclonal antibody (mAb)-based drugs previously given to patients facing a high risk of SARS-CoV-2 infection. This is a consequence of the dwindling effect mAb drugs have had on Omicron's subvariants.
Pfizer's antiviral drug, Paxlovid, has become the go-to treatment as it continues to be effective against new variants and is easy to administer. But clinicians recommend mAbs to those on immunosuppressive medication, as Paxlovid can interact negatively with several of those drugs.
Earlier when the BA.2 Omicron subvariant was dominant, research from the Mayo Clinic, MN, showed that Bebtelovimab was as effective as Paxlovid at preventing severe disease among high-risk COVID-19 patients. But clinicians had to switch to Paxlovid as the primary treatment as new subvariants began to emerge.
"The big problem is that monoclonal antibodies bind to a very small piece of the virus. As the virus changes, we are now in a position in which we lost them all because they don't bind to the virus anymore," said Arturo Casadevall, MD, PhD, MS, a professor of medicine at the Johns Hopkins School of Medicine, in a recent press release.
Clinicians at Mayo Clinic currently offer Remdesivir infusions as a substitute to patients who are at high risk of severe infection but can't take Paxlovid. The caveat: Remdesivir infusions need to be administered over three days, so patients would need multiple appointments.
Convalescent plasma is a promising alternative to monoclonal antibody treatment, especially for immunocompromised patients. Derived from the donated blood of people who have recovered from COVID-19, convalescent plasma is effective but requires skilled personnel to administer and observe.
There is hope, though.
Eli Lilly is currently searching for and evaluating monoclonal antibody candidates. And AstraZeneca is developing a new antibody cocktail that it hopes to make available by the end of next year.
"I would not give up on something like this," said Casadevall. "I think it is possible to find antibodies that will be active with the other variants."