Moderna CEO Justifies Price Hike, Denies NIH as Vaccine Co-Creators
"The price is not linked to the company's performance, the price is linked to the value of the product," says Stéphane Bancel, Moderna CEO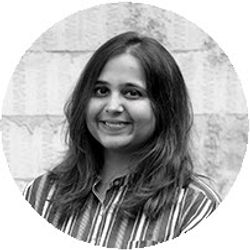 Published:Apr 06, 2023
|2 min read
Sen. Bernie Sanders (I-VT), Democratic lawmakers, and some Republicans urged Moderna's CEO, Stéphane Bancel, to steer away from quadrupling the price of Spikevax® COVID-19 vaccine in the latest hearing of the Senate Health, Education, Labor, and Pensions (HELP) Committee. Bancel announced the vaccine's price hike—to about $110–$130 per dose—in early 2023, which received heavy public backlash.
Several senators raised questions about the affordability of the vaccine and whether patients will truly be able to access Moderna's proposed patient assistance program. In February 2023, the company said in a statement, "Everyone in the United States will have access to Moderna's COVID-19 vaccine regardless of their ability to pay." But Moderna did not release any details about the assistance program yet.
"While Moderna may wish to rewrite history, it is widely acknowledged that both Moderna and the NIH created this vaccine together," said Sanders in a press release. This came to light in December, when Moderna finally agreed to pay about $400 million to the NIH, per a new royalty-bearing license agreement, after collaborating with the scientists from the National Institute of Allergy and Infectious Diseases (NIAID) for years.
In his defense, Bancel said the price hike is justified because, in the postpandemic market, the company will have to expand its warehouse space, take financial responsibility for wasted doses, and account for supply chain complexities. Bancel also emphasized that the price hike wasn't motivated by a desire to boost the company's flagging revenue, as insinuated by Sanders in his earlier statements.
Sen. Bill Cassidy (R-LA) said, "We should not hate the thought of a person or company making a profit [so much] that we lose sight of the ideas and accomplishments their profit is rewarding."
Bancel claimed that the cost savings from people being hospitalized from COVID-19 outweigh even higher prices for vaccines: "We want to learn from what is not working from current programs."