Lab Monitoring Ensures Efficiency, Robustness, and Quality
Using environmental monitoring systems to achieve peace of mind in the lab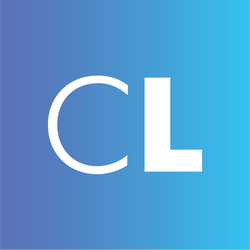 Published:Apr 04, 2022
|2 min read
Scientific rigor and productivity require control of experimental conditions. A controlled lab environment that is free of fluctuations can help ensure the quality of biological samples, the safety of lab personnel, and workflow efficiency, producing robust and reliable findings.
Environmental Monitoring Systems (EMS) for the laboratory
Environmental monitoring systems (EMS) are comprehensive and versatile, enabling us to monitor several parameters of the lab space, including temperature, humidity, air quality, and light intensity.
Lab monitoring has become a much bigger field of play than in the past, when "monitoring" may have simply consisted of someone walking around with a clipboard. Instead, learning about some of the common issues in lab monitoring today, including case studies of challenges and solutions, can help you decide which features of lab monitoring offer the best options for your needs.
Real-time monitoring systems keep easily accessible records to help you identify the cause of any deviation, and to identify trends through predictive analysis, providing you with complete peace of mind.
Ensuring quality control
Adhering to quality and compliance protocols within the lab leads to accurate patients results, ease of agency audits, as well as the collection of reliable data for clinical research, development, and product innovation.
Sample integrity and data compliance can be achieved with an EMS, preventing the loss of samples and raw materials.
Use case: maintaining the cold chain
EMS are particularly useful for maintaining the cold chain that is essential for many substances handled in lab spaces. Although freezer failures do occur from time to time for a number of reasons, it does not have to mean that you inevitably lose your precious clinical samples!
Beyond sample collection and research, the cold chain is also more important than ever before for vaccine storage. Health care facilities can use monitoring systems to ensure successful vaccine storage and avoid catastrophic vaccine loss.