Key Molecule Driving the Progression of Chronic Leukemia Identified
Further research can alter the prognosis and improve quality of life in patients with leukemia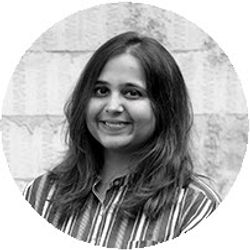 Published:Jan 05, 2023
|1 min read
Researchers at Washington University School of Medicine in St. Louis, MO, have identified a key protein called dual-specificity phosphatase 6, or DUSP6, that drives the progression of leukemia from chronic to the aggressive stage. Their study in mice models has shown that blocking DUSP6 prevents myeloproliferative neoplasms (MPN) from aggravating into life-threatening secondary acute myeloid leukemia (sAML).
Patients with MPN and sAML are treated with anti-inflammatory therapy involving Janus-kinase (JAK2) inhibitors. When researchers analyzed the tumors of 40 patients treated with JAK2 inhibitors for MPN and sAML, all showed aberrantly high expression of the DUSP6 gene. Blocking DUSP6 helped overcome the resistance that leukemias often develop to JAK2 inhibitors, suggesting DUSP6 plays a pivotal role in mitigating the severity of leukemia.
Stephen T. Oh, MD, PhD, senior author, associate professor of medicine, and co-director of the Division of Hematology at the School of Medicine, and his team also tested a drug compound that inhibits DUSP6. Currently only available for animal research, this drug stopped the progression of MPN to sAML and significantly reduced systemic inflammation. A similar drug that inhibits another key protein in the DUSP6 pathway known as ribosomal S6 kinase 1 (RSK1) is also in clinical trials.
Oh and his colleagues are interested in exploring treatments that curb chronic blood cancer progression and address resistance to JAK2 inhibitors. "A newly developed [RSK1] inhibitor is in Phase 1 clinical trials for patients with breast cancer, so we're hopeful our work provides a promising foundation for developing a new treatment strategy for patients with this chronic blood cancer," said Oh in a recent press release.