Join Today's Clinical Lab at the 2024 Lab Manager Leadership Summit
Come learn from top clinical lab experts and contribute to meaningful discussions about laboratory medicine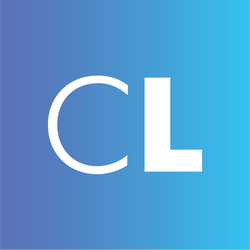 Published:Nov 15, 2023
|2 min read
Join Today's Clinical Lab and Lab Manager at the 2024 Lab Manager Leadership Summit in Denver, Colorado, on April 29–May 1, 2024. As Lab Manager's flagship event, the Leadership Summit is your chance to learn from and connect with laboratory experts that will provide you with the tools you need to reach higher levels of engagement and efficiency among your lab teams.
From prioritizing wellness and incorporating automation into your lab to improving operations and workflows, the topics of each session are designed to help you optimize your laboratory teams and will include an interactive Q&A with expert speakers. Attendees are also welcome to participate in hands-on workshops and roundtables, where they will receive insights and advice customized to their needs. This year's Summit also includes a special track of events focused on Laboratory Safety, as well as a full day of events geared to those who work in clinical labs.
Join us for the Clinical Track
By attending the Clinical Track of events on April 29, you'll get the chance to learn from top clinical laboratory experts and contribute to meaningful discussions about the field of laboratory medicine.
By attending the clinical keynote presentation, you will learn about firsthand success stories about collaborating with academia, government, and vendors to advance the medical lab profession, including immediate actions you can take today as a leader to help promote wellness for your staff.
The clinical panel discussion will focus on interdisciplinary approaches to inspiring change and maximizing workflows, quality, and outcomes, while the interactive clinical seminar will explore strategies to demonstrate authenticity, practice emotional intelligence, and communicate vision as a leader, as well as explore how to create a positive culture to realize your team's potential and drive success.
Expand your horizons
The Leadership Summit also includes a variety of networking and social events that provide attendees the opportunity to interact with and learn from each other in a comfortable and relaxed atmosphere. As part of this year's event, attendees will also have the chance to take an exclusive behind-the-scenes lab tour of The Colorado School of Mines.
Recognizing excellence
The winners of the third annual Leadership Excellence Awards, a program that celebrates individuals who demonstrate exceptional leadership and management skills, will also be honored at the Summit as part of a formal awards ceremony.
To learn more about the Lab Manager Leadership Summit, please visit summit.labmanager.com/leadership, and make sure to take advantage of EARLY BIRD PRICING for the best discount! Once you register, share the referral link with your friends and colleagues to receive an additional refund from your ticket—up to a full refund!—and your friend will receive $25 off their ticket.