Want to Work with High Quality Specimens? Get Absorbent, Customizable Swabs
Increased production capacity for specimen collection will help clinical labs meet high testing demands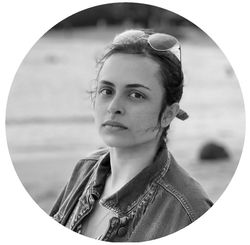 Published:Feb 27, 2023
|Updated:Feb 28, 2023
|2 min read
Timothy Templet is the executive vice-president of sales at Puritan Medical Products. He is interested in developing optimal specimen collection and transport systems that best suit the needs of the clinical lab.
---
Q: What is the biggest challenge with specimen collection?
A: The biggest challenge faced by clinical labs with specimen collection is ensuring specimen quality, throughout the process of specimen collection, preservation, and transportation. For any diagnostic test to produce accurate and reliable results, specimen quality is crucial, and depends on the following factors:
Time spent between specimen collection and processing
Temperature maintained during specimen transportation
Effectiveness of transport medium/preservative
Q: How can these challenges be addressed?
A: When dealing with challenges around specimen collection, labs need to use a collection device that preserves the sample prior to running the diagnostic test, as well as the use of correct transport medium to support particular assays.
The use of the right collection device, or "swab," has an important role in improving the quality of specimen collection. Cotton swabs are no longer the only option—you can also use a polyester-tipped, foam, or flock swab.
In particular, Puritan's patented flock swabs are very absorbent, allowing the user to collect specimens from even a minute amount of target sample. These swabs also efficiently release the specimen into its associated transport medium, significantly improving the quality and sensitivity of clinical diagnostics.
Q: What role does customization play in helping labs find effective solutions for their specific needs?
A: Traditionally, instrument manufacturers had certain restrictions on what collection devices and media lab users needed for operating their equipment. Thankfully, this is changing, giving labs some flexibility. However, given the variability in specimen collection across several sites, lab personnel often transfer a specimen from the tube it arrived in to a tube that is compatible with lab equipment. Instead, with customization, you can design and optimize the collection device for a specific workflow to minimize these unnecessary steps, improving efficiency.
Q: How has Puritan helped clinical labs during the COVID-19 pandemic? How does it plan to continue doing so moving forward?
A: Swabs and transport media became difficult to obtain during the pandemic. To help alleviate this critical supply shortage, the US government invested in companies like ours. Puritan was then able to exponentially increase our production capacity by building three additional manufacturing plants. We became a key supplier of swabs, and collection and transport systems, to meet COVID-19 testing demands.
In addition, manufacturers have been traditionally restricted which collection devices and medium, diagnostic laboratories can use with microbiology specimen processing platforms. Thankfully, this is changing as multi-purpose platforms accommodate specimens collected from a variety of sample types. Given these changes and the continued demand for point-of-care testing for infectious disease and more, moving forward, Puritan will expand its collection and transport media facilities to better supply these products to clinical labs.