HCV Treatments Fail to Reach Majority, Infections Rage On
Report highlights missed opportunities that warrant immediate attention from the government, experts, and the public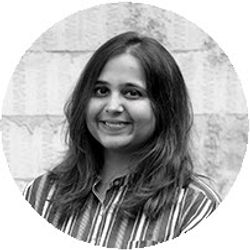 Published:Aug 11, 2023
|2 min read
The Viral Hepatitis National Strategic Plan for the United States aims to eliminate viral hepatitis as a public health threat by 2030. But, despite the availability of highly effective oral therapeutics, vaccines, and diagnostic tests, nearly 2.4 million people in the US were living with chronic hepatitis C viral (HCV) infection as of 2016. In 2020, the infection contributed to the deaths of more than 14,800 people.
A new CDC report suggests that the majority of people with HCV have still not been cured (defined as having no detectable HCV RNA in lab tests) even a decade after the first HCV drug treatment was approved in the US. The findings highlight the urgent need for a proposed national program that would accelerate efforts to end HCV-associated morbidity and mortality and help meet the National Strategic Plan's goals.
The report data indicate the proportions of people cured were
low overall and across all age and insurance groups analyzed,

lowest among people without health insurance or with Medicaid coverage and among adults under the age of 40 (the group with the highest rates of new HCV infections), and

highest among people 60 and older with Medicare or private insurance; even in this group, however, fewer than half had been cured.
Barriers to accessing HCV treatment
"The development of a safe and highly effective cure for hepatitis C is one of the most stunning medical achievements of the past 20 years," said Francis S. Collins, MD, PhD, who serves as the lead of the White House National Hepatitis C Elimination Program. "But unfortunately, too many people in our country still face insurmountable barriers to accessing this treatment, which means we must work harder. The proposed National Hepatitis C Elimination Program includes bold and transformative actions that will overcome many of these barriers, potentially saving tens of thousands of lives and tens of billions of healthcare dollars—compassionate care that also contributes to deficit reduction. This is a truly historic opportunity."
Per the report, treatment cost, insurance policy coverage restrictions, and challenges in diagnosing the infection are just a few of the many barriers that currently prevent people from accessing safe and effective HCV treatment regimens. That's why the report urges policymakers and insurers to remove treatment coverage restrictions to encourage people with insurance to seek diagnosis and access the HCV treatment of their choice. Investing in the proposed national program could bring down the cost of treatment and introduce new, innovative, and cost-effective point-of-care HCV testing options. The program would also substantially reduce the federal government's healthcare spending in years to come.