Genetic Diversity in the Aging Human Brain
Structural variants provide clues to cell function and disease in the brain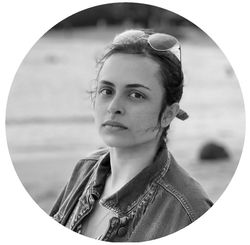 Published:Mar 18, 2022
|1 min read
The remarkable genetic diversity in the human brain is being illuminated with the discovery of more than 170,000 genetic structural variants. Aligning with Brain Awareness Week (March 14–20), the study published earlier this week in Nature Neuroscience integrated whole genome sequencing with multi-omics datasets.
Structural variants are parts of the genome that are more than 50 base pairs long and vary between individuals. Along with single nucleotide polymorphisms (SNPs) and small insertions and deletions in the genome, these large structural variants are what make each of our genomes different from one another.
In this study, researchers at Mount Sinai Icahn School of Medicine examined whole genome sequencing data from postmortem brain tissue of aged adults and individuals with Alzheimer's disease. The data, made available to the research community through the Accelerating Medicines Partnership in Alzheimer's Disease Knowledge Portal, was generated from 1,881 human samples in four aging cohort studies. These studies include the Religious Orders Study and Memory and Aging Project, the Mayo Clinic, and the Mount Sinai Brain Bank.
To understand the impact of genetic diversity on cellular function, the researchers performed quantitative analysis to show how genetic structural variants are linked to histone modifications, gene expression and splicing, and RNA and protein levels. Structural variants were also associated with brain disorders, such as schizophrenia, autism, bipolar disorder, multiple sclerosis, and progressive supranuclear palsy.
Such integrated approaches to analysis could provide important clues to regulatory cascades within the cell and diseases in the human brain.