First-Ever Dual Degree in Medicine and AI Launched
A collaborative effort between UT Health San Antonio and UTSA trains clinicians to leverage AI to deliver top-class patient care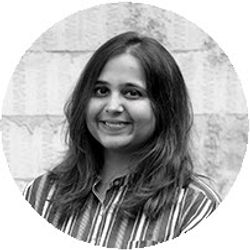 Published:Oct 09, 2023
|2 min read
The University of Texas Health Science Center at San Antonio (UT Health San Antonio) Joe R. & Teresa Lozano Long School of Medicine and the University College at The University of Texas at San Antonio (UTSA) are launching a first dual-degree program in the US that combines medicine and artificial intelligence (AI). This innovative program aims to train medical students in the applications of AI to improve diagnostic and clinical practice.
The five-year MD/MS program will combine a doctor of medicine (MD) from UT Health San Antonio and a master of science in artificial intelligence (MSAI) to offer students the opportunity to pursue a master's degree in AI alongside their medical degree.
What is the curriculum of the MD/MS program?
The curriculum is designed to equip future clinicians with the knowledge and skills needed to leverage AI tools and technologies in clinical decision-making and patient care. Students will learn how AI can be applied to tasks such as drug discovery, disease diagnosis, medical image analysis, robotic surgeries, predictive analytics, and personalized treatment plans.
Accepted medical students will be required to take a leave of absence from their medical education to complete two semesters of AI coursework at UTSA. "The students will complete a total of 30 credit hours:
nine credit hours in core courses including an internship,

some 15 credit hours in the three core tracks (data analytics, computer science, or intelligent and autonomous systems), and

six credit hours devoted to a capstone project."
The multidisciplinary MD/MS program recognizes and capitalizes on the growing potential of applied AI to augment patient experience and health care as a whole. This initiative represents a significant step toward integrating AI into clinical practice and ultimately benefiting society.
"The courses were designed with enough flexibility for us to pick projects from any industry, and medical students were particularly encouraged to undertake projects with direct healthcare applications," said Eri Osta, BS, a fourth-year medical student in the program, in a recent press release. "My dual degree will help align a patient's medical needs with technology's potential. I am eager to play a role in shaping a more connected and efficient future for health care."