Extensively Drug-Resistant Shigella Strains on the Rise in France
Frequent use of antibiotics and repeat treatment for STIs may drive the selection of extensively drug-resistant Shigella sonnei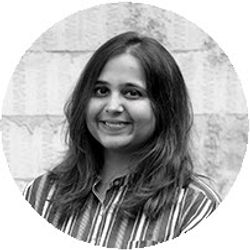 Published:Mar 24, 2023
|2 min read
Scientists from the National Reference Center for Escherichia coli, Shigella and Salmonella (CNR-ESS) at the Institut Pasteur, France, have detected the emergence of extensively drug-resistant (XDR) strains of Shigella sonnei. Bacterial genome sequencing and case characteristics suggest that these strains, which originated in South Asia, mainly spread among men who have sex with men (MSM). The results were recently published in Nature Communications.
Shigellosis is a highly contagious diarrheal disease that spreads through fecal-oral transmission. S. sonnei infections can cause short-term diarrhea (three to four days) that resolves on its own, but severe cases of bloody diarrhea or an imminent threat of an epidemic demand antibiotic treatment. Since S. sonnei has evolved to be antibiotic-resistant, therapeutic options have dwindled.
Evolution of extensively drug-resistant S. sonnei isolates
In the study, the CNR-ESS scientists report a significant increase in antibiotic-resistant S. sonnei isolates in France between 2005 and 2021, while XDR isolates were identified for the first time in 2015. Since then, the proportion of XDR isolates—resistant to virtually all the antibiotics recommended for treating shigellosis—increased rapidly and peaked in 2021 in France, when 22.3 percent of all 99 cases of S. sonnei isolates were XDR.
Genome sequencing revealed that all these XDR strains belonged to the same evolutionary lineage, which became resistant to ciprofloxacin around 2007 in South Asia. The strains then acquired different plasmids coding for resistance to other first-line antibiotics (especially third-generation cephalosporins and azithromycin).
Per a recent press release, the only antibiotics still effective against severe cases of Shigellosis are carbapenems or colistin—which must be administered intravenously—resulting in more aggressive, complex treatment that requires hospitalization and constant monitoring.
Further research is needed to understand the different clinical forms of infection, especially whether there are asymptomatic forms that might cause the bacteria to spread more widely. Therapeutic trials are also crucial to identify effective oral antibiotics for treating these XDR Shigella strains.