Exploring the Promise of Automation and Artificial Intelligence
At our Automation & Informatics Digital Forum, experts discuss how automation, rightsizing, and AI can deliver far-reaching benefits for clinical labs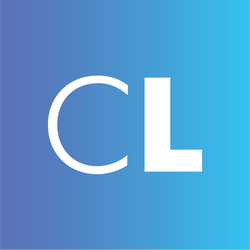 Published:Nov 09, 2023
|5 min read
Automation and informatics are increasingly common buzzwords in the clinical laboratory industry—but what do they really mean and how can laboratorians learn more about them? To answer these questions, Today's Clinical Lab recently welcomed experts to its Automation & Informatics Digital Forum to discuss how new technologies can support efficiency gains, simplify complex processes, and expand the lab's central role in health care.
No More Faxing: Embracing Innovation and Automation to Improve Lab Efficiency
It's not uncommon for clinical labs to have extensive fax requirements even in 2023. Why? Gregory Stein, founder and CEO at Shadowbox, Inc., outlined key reasons including HIPAA compliance, the ease of paper ordering, the cost of traditional EHR integration, and the potentially complex process of ordering through an EHR or lab portal.
But despite its ubiquity, faxing—like other manual workflows—has significant downsides. Manual paperwork is prone to errors and omissions and may be lost or damaged in transit. Stein highlighted data showing that 25 percent of faxed orders are incomplete, with 10 percent lacking necessary clinical data and 20 percent requiring additional communication. For large labs, these issues can cost thousands of dollars every day.
Bryan Shnider, CEO and cofounder at TrueMed IT, additionally emphasized the risks of extended turnaround times, inaccurate results due to insufficient clinical data, and even coverage denials based on incorrect or illegible handwritten information. His recommendation? "A digital inbound process expedites lab operations, reduces risk, and improves health outcomes." Automation can reduce staffing needs, facilitate communication, track data to increase efficiency and quality, and create a clean audit trail for every aspect of the testing process.
Automating your lab requires careful attention to choosing the right solution and vendors, collaborating closely on implementation and training, and monitoring solutions on an ongoing basis. But the return on investment is clear: Automation can drive clinical value, accelerate turnaround times, reduce errors, lower risks, and improve communication.
Using a Cloud-Based Platform to Speed Up and Streamline Integration Testing
Time is in short supply at most laboratories—and TriCore Reference Laboratories, which has more than 70 sites throughout New Mexico—is no exception. That's why, when faced with short deadlines for converting its enterprise-wide immunochemistry systems and adding a new location to its network, TriCore chose an innovative approach to speed up software validation and deliver patient results with the highest level of confidence.
Section chief and medical director Veronica Luzzi, PhD, D(ABCC), explained the group's two testing projects:
a four-week core lab chemistry and immunochemistry migration involving test platform consolidation and laboratory information system integration, and
an equally tight test menu expansion to add chemistry, immunochemistry, hematology, coagulation, and urinalysis to one site's offerings.
The challenges TriCore faced were not limited to high-pressure timelines, but also included remotely located medical directors and a slow, cumbersome integration testing process that required in-person meetings and overwhelming amounts of paperwork.
To tackle this, TriCore worked with cloud-based testing platform Cymetryc to build a validation strategy that included identifying wet vs dry testing needs (and key parameters to verify), selecting a methodology to streamline testing without compromising intent, and creating a validation plan that included key considerations such as project intent and staffing availability.
"The foundation of Cymetryc is to make it easier for you to plan your testing work and then work your plan," explained company founder and chief innovation officer, Jennifer Lyle. The platform streamlines testing by allowing multiple steps to take place in parallel, simplifying test assignment and review, and automating report generation and formatting. For TriCore, that meant achieving all of their goals within the required timelines, in compliance with regulatory requirements, and with the ability to easily spot and resolve any issues uncovered during the integration testing process.
Rightsizing System Instrumentation
What is "rightsizing?" To Tyler Radke, MSL(ASCP)CM, laboratory manager at Bellin Health, rightsizing means "having the right equipment in the right place at the right time operated by the right personnel with the right test menu."
Current clinical lab industry trends include constraints on labor capacity, growth in direct-to-consumer (DTC) testing and waived assays, increasing adoption of consumer-facing EMR apps and portals, and mergers and acquisitions. Some of these involve consolidating laboratory services—a move that can reduce operational costs, alleviate staffing gaps, and match complex cases with relevant expertise—but others focus on decentralization, with benefits ranging from fewer patient visits and callbacks to a more distributed testing burden.
So how can rightsizing address these trends to increase laboratory efficiency? Rightsizing equipment can reduce the time and labor spent on training, assessments, maintenance, validation, calibration, quality control, and much more. Expanding waived assays can reduce the need for specialized staff and equipment in clinic settings, whereas the growth of DTC testing and consumer-facing EMR can eliminate the need for some instruments and clinic visits altogether while simultaneously making patients' lives easier.
To rightsize, labs must first establish their goals and understand each site's unique needs before partnering with a vendor. With careful thought and preparation, the gains can include lower costs, faster turnaround times, greater efficiency, and—most importantly—happier patients and providers.
The Future of Laboratory Automation and Artificial Intelligence
As artificial intelligence (AI) gains popularity in health care, it's increasingly important for clinical laboratory professionals to understand how it relates to their work. Melody Boudreaux Nelson, DCLS, MS, MLS(ASCP)CM, has a preferred definition: "A broad term for a computer program's ability to mimic human thought, intelligence, or capacity."
Nelson, a principal clinical laboratory scientist at The University of Kansas Health System, expressed the importance of gaining familiarity with the different types of AI. She also emphasized the difference between augmentation, in which AI improves existing laboratory functions, and supplementation, in which AI adds previously unavailable functions. But she cautioned, "AI can only properly function if clinical lab data is accurate, available, and contextualized to the clinical situation."
Framing nomenclature can help laboratorians understand AI and its functions. Internal tools are involved in performing lab tasks, operational AI eliminates managerial guesswork, and external tools support functions that extend beyond the laboratory. There are four main types of laboratory algorithm:
prognostic (what will happen),
prescriptive (data determines subsequent actions),
diagnostic (what is indicative), and
predictive (anticipating future needs).
AI has far-reaching automation promise within the clinical laboratory—from measuring and optimizing reagent consumption to establishing personalized reference ranges and test predictions for individual patients. But, to realize these opportunities, Nelson said, "Laboratory managers are not going to figure out AI and automation on our own. We have to talk to informatics people, vendors, and industry partners to educate ourselves."