Emerging Technologies: November 2023
A look at new and emerging technologies for the clinical laboratory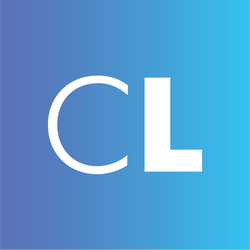 Published:Oct 31, 2023
|3 min read
Looking to upgrade your lab or replace outdated or failing equipment? Learn about new and emerging innovations in the clinical laboratory market:
TransCure bioServices

New CDX Models for AML Studies

TransCure bioServices has developed new mouse models for studying cancer therapies against acute myeloid leukemia (AML) in vivo. The models include cell line-derived xenografts (CDXs) to better recapitulate the human disease. Injecting AML luciferase expressing tumor cells offers a faster in vivo approach to studying the efficacy and/or toxicity of AML therapies (targeted therapy, cytotoxic drugs, antibody, or cell therapies) and disease progression, as well as understanding the functional characterization of AML pathogenesis.

XiltriX

XiltriX Monitoring-as-a-Service

XiltriX North America is a leading provider of real-time remote monitoring systems for pharma, biotech, health care, and other scientific industries. Our cloud-based platform delivers real-time data and analytics to ensure the safety and security of critical assets. Our comprehensive Monitoring-as-a-Service solution includes professional installation, 24/7 live support, and 30+ years of expertise. Choose XiltriX for environmental monitoring and efficient lab operations.




Scopio

Full-Field Peripheral Blood Smear Application

Poised to significantly improve workflows and turnaround time throughout heme labs, Scopio's Full-Field Peripheral Blood Smear Application combines digital imaging of all clinically relevant areas of interest of blood samples, including the monolayer and feathered edge. The application increases lab efficiency with embedded AI-powered decision support that standardizes workflows. It reduces sample review turnaround time and is accessible from anywhere over a secure hospital network, facilitating remote PBS review, consultation, and collaboration.




PathogenDx

D3 Array™–UTI

The growing incidence of antibiotic-resistant urinary tract infections (UTIs) has created a need for automated, low-cost, high-throughput analysis. The D3 Array–UTI is based on PathogenDx's innovative and proprietary D3 Array technology and is designed to meet this need using a flexible format and workflow. In each well of a microtiter format, the D3 Array–UTI Array can detect and discriminate a set of 24 bacterial and fungal pathogens along with associated antibiotic resistance gene markers.




EVIK Diagnostics

EVIK™ DxSpheres

The next generation of lyophilized assay reagent technology is here! Lyophilized multi-assay reagent manufacturing services are filling the needs of point-of-care (POC) technology. Emerging multi-assay POC products may require individually dyed beads, providing greater quality control, efficient identification, and optimized ease of use. Our colored beads—EVIK™ DxSpheres—coupled with our advanced sealing pouches enables us to succeed where other manufacturers fail. At Evik Diagnostics, we create solid assay solutions.

Revvity

UNIQO 160

Launching in early 2024, the UNIQO 160 will offer standalone automation for IFA testing, from primary sample through to imaging. Specifically, it will manage the preparation, processing, incubation, plating, coverslipping, and microscopy of up to 160 samples per run. The UNIQO 160 will have flexible loading options and an integrated Loading Wizard, as well as user-friendly software, making it easy to operate at every skill level. It will also include an integrated barcode scanner, a three-needle liquid-handling system, automatic slide mounting and coverslipping, and an internal auto-focusing, three-objective microscope for a true load-it-and-leave-it process.

BD Biosciences

BD FACSDuet™ Premium Sample Prep System

Want to minimize errors in your lab? Reduce the hands-on time required for clinical workflows? Choose the new BD FACSDuet™ Premium Sample Preparation system to 1) automate cocktailing, onboard washing, onboard centrifuging, and automatic sample transfer to an integrated flow cytometer to reduce error-prone steps, 2) free up your highly skilled team to focus on critical laboratory tasks, such as analysis and panel design, and 3) deliver complete traceability, with easy-to-pull reports of specimens, worklists, and reagents, improving inventory and data management.