Early Analysis Finds Moderna's COVID-19 Vaccine Is 94.5 Percent Effective
The vaccine trial reports 95 confirmed cases of COVID-19 with only 5 in the vaccinated group—a statistically significant result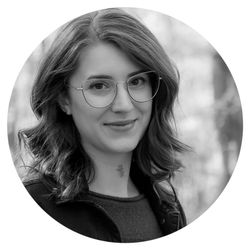 Published:Nov 19, 2020
|Updated:Nov 26, 2020
|1 min read
As the number of US COVID-19 cases well surpassed the 11 million mark on Monday, November 16, 2020, Moderna announced that the first analysis of the phase 3 COVE trial for its COVID-19 vaccine candidate, mRNA-1273, indicated that it is 94.5 percent effective.
Of the 30,000 Americans enrolled in the randomized-controlled trial, the early analysis of the vaccine's efficacy is based on a total of 95 confirmed cases of COVID-19, of which 90 cases occurred in the placebo group, with the remaining 5 cases in the vaccinated group—a statistically significant result.
The study also examined severe cases of COVID-19, all 11 of which were found in the placebo group and none in the mRNA-1273 vaccine group.
Similar to Pfizer's coronavirus vaccine, mRNA-1273 is an mRNA vaccine that elicits an immune response against the SARS-CoV-2 spike protein.
So far, the Data Safety Monitoring Board (DSMB) has not reported any significant safety concerns. The mRNA-1273 vaccine appears to be well tolerated, with most adverse events reported as mild or moderate, though some patients experienced more severe adverse events after the second dose, such as fatigue, headache, and muscle pain.
Moderna will soon file for an Emergency Use Authorization with the US FDA. Meanwhile, the phase 3 COVE trial will continue to accumulate cases of COVID-19 before the results are submitted for peer-review, meaning the final vaccine efficacy may differ from what was reported earlier this week.
Moderna expects to have 20 million doses of mRNA-1273 ready for the US by the end of the year, with a goal of producing between 500 million and one billion doses in 2021.