COVID-19 Vaccines Safe in Pregnancy
Research suggests that the vaccines may confer protection to infants born to vaccinated individuals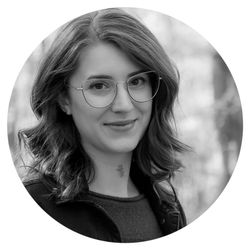 Published:Jun 21, 2021
|1 min read
The results from two recent studies have confirmed that COVID-19 mRNA vaccines are safe for pregnant women and elicit an effective T cell immune response, as well as neutralizing antibodies effective against SARS-CoV-2 variants of concern. The results also suggest that the vaccines may confer protection to infants born to vaccinated individuals.
The first study was conducted at Beth Israel Deaconess Medical Center and Harvard Medical School, Boston, and included 103 women aged 18 to 45 who received either the Pfizer–BioNTech or Moderna mRNA vaccines from December 2020 to March 2021. Of the 103, 30 women were pregnant. Most received their mRNA vaccines during the second or third trimester of pregnancy. Published in the Journal of the American Medical Association, the results show the vaccines were well tolerated by all groups and elicited strong immune responses, though some women experienced a fever after receiving their second dose.
The second study, published in Obstetrics & Gynecology, was led by Dr. Jeffrey Goldstein at the Feinberg School of Medicine at Northwestern University, Chicago, and included 84 women who were vaccinated with COVID-19 mRNA vaccines during the third trimester of pregnancy. Here, researchers focused on safety concerns surrounding the placenta, which if damaged, could affect the developing fetus. They did not find evidence of damage to the placenta. Similar to the first study, the results show that vaccination produces an effective immune response in pregnant women.
Though pregnant women were excluded from initial trials, the results of these two studies demonstrate the safety and benefits of COVID-19 mRNA vaccination during pregnancy.