Can a New Drug Cure Advanced Rectal Cancer?
Dostarlimab eliminates tumors in mismatch repair–deficient advanced rectal cancer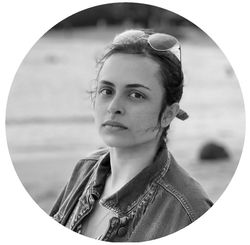 Published:Jun 23, 2022
|2 min read
For the 5–10 percent of people with rectal cancers who do not respond to standard chemotherapy, options are limited. However, researchers at Memorial Sloan Kettering Cancer Center in New York may have discovered a cure, according to a study published this month in the New England Journal of Medicine.
These patients with mismatch-repair deficient rectal adenocarcinomas underwent a Phase 2 clinical trial of neoadjuvant treatment with dostarlimab, a drug that inhibits single-agent programmed death 1 (PD-1). PD-1 is a transmembrane protein found on T cells that binds to its receptor, acting as an immune checkpoint to prevent T cells from killing other cells.
Patients were assessed at baseline before treatment and at regular intervals thereafter with endoscopic (including tumor biopsies) and digital rectal examinations, magnetic resonance imaging (MRI) of the rectum, 18F-fluorodeoxyglucose (FDG)–positron emission tomography (PET), and computer tomography (CT) of the chest, abdomen, and pelvis. If no residual disease was observed in the digital and endoscopic rectal examination or in the rectal MRI, the patient was classified as having a complete clinical response (cCR), defined as the absence of clinically detectable tumor. All 12 patients who completed the treatment had a complete clinical response, and so far, none have shown cancer progression or recurrence.
Advanced rectal cancer is traditionally treated with a combination of chemotherapy, radiation, and surgery, including rectal resection and a permanent diverting colostomy, all of which can compromise quality of life even if they improve survival. In contrast, tumors were eliminated after six months of dostarlimab therapy, so patients did not have to undergo chemoradiotherapy and surgery.
While the findings must be reproduced in a larger cohort over a longer period of time after treatment, these results are nonetheless promising for people with rectal cancer and could inform treatment of other types of cancers too.