Calibration Verification Supports Accurate Clinical Testing
Don't underestimate the importance of calibration verification testing in your clinical lab
Published:Mar 28, 2022
|4 min read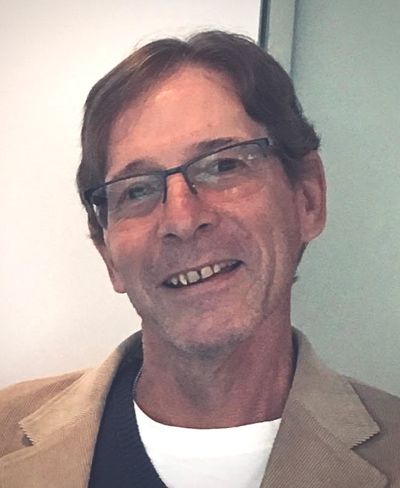 Mr. Janetschek is a veteran of the clinical laboratory with more than 40 years of relevant experience. Aside from his direct clinical involvement, he has also held marketing, technical, sales, and business development leadership positions with a number of IVD firms. He is now affiliated with Verichem Laboratories Inc. (Providence, RI), an industry recognized leader within the field of calibration verification testing, as their director of business development.
---
Due to the current regulatory environment, today's clinical laboratory must now deal with various agencies and organizations. As a result, it can be complicated, time consuming, and costly for the laboratory to monitor and conform to all the guidelines and regulations to achieve full compliance. When one looks at the clinical chemistry department (probably the busiest section of the laboratory), one regulatory requirement has emerged that has major consequences for clinical instrument systems responsible for testing—the calibration verification of those systems.
One cannot afford to underestimate the need for, and the importance of, calibration verification testing.
As a point of reference, not conducting calibration verification testing and/or performing incorrect or incomplete testing is frequently reported as one of the top reasons for a clinical lab to be cited with a deficiency during inspection. It is important to remember the reason for calibration verification is not to saddle the laboratory with inconsequential testing, but to confirm that the clinical system in use is reporting accurate test results, and that the primary reason for such testing is improved patient care.
A few basic key terms and points essential to this discussion:
A calibrator is a solution containing known concentrations of given clinical analytes that are traceable to national or international standards. Calibrators, per the U.S. FDA, are designed to inspect and measure the test system to ensure the system is suitable for its intended use and that it is capable of producing valid results.
Calibration is the procedure of adjusting a clinical instrument with a calibrator to establish a correlation between the instrument's measured response to a specimen being assessed and the actual concentration of the analyte in the specimen. In short, calibration is telling the instrument how to read a level of the component being evaluated.
Calibration verification is the testing of specific materials with known concentrations of a given component, or components, the same as routine specimens to ensure the clinical instrument system is accurately measuring those specimens throughout the measurable range for that specific component.
Why is calibration verification required?
To understand why such verification testing is required, we need to go back to January 2003, when the U.S. CDC and Centers for Medicare & Medicaid Services (CMS) published amended laboratory regulations to the CLIA of 1988, which were set to go into effect in April of that year.
These amended regulations included requirements for calibration and calibration verification of nonwaived tests. Nonwaived tests included both moderately and high complexity rated tests and had an immediate impact on the clinical chemistry laboratory, where many of these tests are performed. Once again, the purpose of this testing was formally initiated to ensure that the clinical test system in use is reporting accurate test results throughout the test system's stated linearity, and the laboratory's ascertained reportable range, to help ensure accurate patient test results.
What are the best materials for calibration verification?
As for the materials that may be used to accomplish this testing, CLIA-suggested acceptable materials may include calibrators with known values and that are NIST traceable; QC materials with known values and that are NIST traceable; proficiency testing samples with known results; and patient specimens with known values. A minimum of three levels—low, mid, and high—must be used for every analyte being assessed, and the materials must be able to effectively span across the linear, or reportable, low-end range through to the high-end range of the assay. More often than not, obtaining commercially available multilevel calibration verification materials is the easiest and most cost-effective route for the clinical laboratory to follow.
Once the laboratory obtains an acceptable source of materials, and testing is performed for a given analyte, all results must be documented. Again, three levels of material must be run for each analyte—low, mid, high—and assayed just as if one were running actual patient samples. The accepted number of test samples run is determined by each laboratory; CLIA does not state any minimum number or replicate numbers allowed.
Test results must be compared to expected values and the laboratory must document these and determine if the results meet the established acceptance criteria. Data must be plotted and documented manually via a linear graph or by computer program. Data reduction and reporting programs available from outside manufacturers of calibration verification materials are also acceptable.
How often must verification be performed?
As for the frequency of such testing, current requirements mandate that, at minimum, calibration verification of a clinical test system must be performed once every six months. However, if the laboratory determines that more frequent verification is required, say quarterly, then CLIA has no issue with that.
Aside from the minimum, other times for additional testing per CLIA include if quality control (QC) results indicate a shift, trend, or are outside of the laboratory's acceptable range. Second, if any major preventive maintenance procedure is performed on the testing system, or there is a replacement of critical system components, calibration verification testing must be done. Last, whenever new lots of reagents are introduced, testing must be performed unless the laboratory can effectively verify that there is no change in results.