Are Robots the Answer? Challenges and Approaches to Better Lab Automation
Customized comprehensive and adaptable automation will change your lab for the better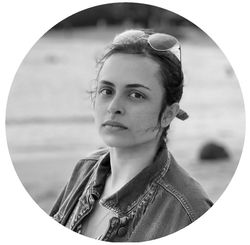 Published:Jul 29, 2022
|4 min read
Since the industrial revolution, automation has captured our collective imagination, from the industrial worker robots in the 1927 classic Metropolis to the beloved pair of CP30 and R2D2 in Star Wars movies. The popularization of recent advancements in robotics, such as the video of dancing robots developed by Boston Dynamics, have further spurred discussion of the power of automation. At times, it has been predicted that automation will completely revolutionize our modern society, but has that potential been realized? Automation has indeed led to a shift in how we perform manual manufacturing, but how can we leverage automation to truly drive impact by empowering innovation that can make a difference to human lives, such as in the clinical lab?
These are the kinds of questions that Nick Pattinson, head of product at Automata, and his team have been asking at the UK-based automation company.
Advantages and challenges of automation
For clinical labs of the future, automation is inevitable. The repetitive tasks currently performed by highly skilled and capable clinical lab personnel can easily be delegated to robots or machines. Automation minimizes human error for such tasks and provides you with the ability to track samples throughout the workflow, enhancing the reliability and reproducibility of experiments. Importantly, by freeing up lab personnel, it also maximizes the time and resources for human creativity, problem-solving, and collaboration that are necessary for advancing innovation in the clinical field. So, why are most clinical labs not fully automated yet?
"Fundamentally, automation has always struggled with the same problem, which is how to handle the chaos of the physical world. Of course, people are so good at doing that, but automation is not yet there," says Pattinson. With the team at Automata coming primarily from an engineering and robotics background, he explains how this central problem of automation has led to the development of "bespoke" automation products in various industries, including the life sciences. These bespoke products are boxed solutions, such as a standalone automated liquid handler or sample preparation system, which work well for a very specific task but can't be easily adapted to the different tasks that inevitably arise in dynamic settings like clinical labs. Therefore, many labs and users could find automation cumbersome to implement and expensive to upgrade over the long run as the needs of the lab change.
Automata
The open integrated approach to automation
In contrast, consider an open integrated approach to automation. Typically, each lab has certain core capabilities that are performed by a specific instrument, such as a thermocycler for performing PCR to diagnose infectious disease or a sequencer for genomic profiling in rare cancers. Your automation solution needs to be able to leverage and integrate these core competencies, as well as be flexible in terms of throughput or changes to the workflow. Using automation to stitch together all of a lab's processes—from specimen collection and sample preparation to final results—could significantly improve productivity without staff burnout, extensive hiring, or loss in data quality. However, implementing this level of automation in the clinical lab requires a substantial amount of technical expertise.
Partnering with the right automation solution provider can be a game changer. Your automation partner should prioritize taking a collaborative approach with your lab to help you determine what level of automation your lab may need, as well as work with you to understand current workflows and protocols before designing and implementing an automation solution. In addition to championing a collaborative approach, Automata is also supplier agnostic, which means your current equipment can be integrated into the automated workflow with the appropriate hardware (robotic arms) and software (drivers).
Unlike bespoke boxed solutions, an open integrated approach to automation recognizes that labs are collaborative and dynamic spaces. People often need to work together, tweak existing protocols, or scale testing up or down based on demand. Such automation solutions provide flexibility, so that lab personnel have the option to complete certain tasks manually, such as when working with only a few samples. Using the software interface, lab personnel can also tweak workflows during troubleshooting or when trying out modifications to existing protocols. If further modifications are needed, labs can also count on direct support from Automata. Ultimately, "our automation systems are built around the idea of humans and robots working side by side," says Pattinson.
A case study: Automating SARS-CoV-2 testing at University Hospital Southampthon
Perhaps the best example of how Automata's approach to automation can make a real difference in the clinical lab is its partnership with University Hospital Southampton at the peak of the COVID-19 pandemic. For the detection of SARS-CoV-2 with a "no-swab" saliva test, Automata helped the Hospital automate its workflow for reverse transcript loop-mediated isothermal amplification (RT-LAMP) testing. Automating this process had unique technical challenges, such as accounting for the difference in viscosity of saliva samples during liquid handling through the automated workflow. Complete automation enhanced traceability and streamlined data, reducing errors for robust and reproducible results. With automation, the hospital was able to significantly scale up testing, completing 1.5 million tests in 6 months, with a capacity of 96,000 tests per day. This case, along with others, successfully demonstrates how to bring automation to clinical labs beyond highly specific boxed solutions to provide a more comprehensive and adaptable automation approach.

The outlook of automation in clinical labs
Clinical labs have no room for error when it comes to patient results, which can have life-altering consequences for individuals—"there is a huge amount of trust that needs to get built," says Pattinson. According to him, addressing the challenge of handling biological samples and data, while ensuring high accuracy and reproducibility, requires strong partnerships between the clinical expertise found in labs and the automation expertise from companies like Automata. With recent technological advancements in robotics and software development, it has truly become possible to realize the potential of automation; open integrated solutions driving innovation in the clinical lab might pave the way.