Are Risk-Based MCED Tests the Future of Cancer Screening?
Done early enough, personalized, patient data-driven multi-cancer screening will save lives. But are we there yet?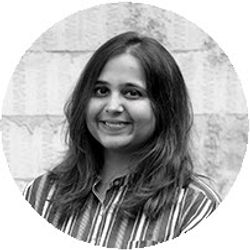 Published:Sep 25, 2023
|2 min read
Per a recent Nature Medicine news feature, about 70 percent of cancer deaths are from cancers that have no proven screening tests. Advances in liquid biopsy point to a single blood test that could detect multiple cancers and diseases in one shot: The multi-cancer early detection (MCED) test. An MCED test may help catch cancers at an early stage, reducing disease-related mortality, but its sensitivity remains debatable.
More than ever before, the need for an MCED test is urgent and critical. "The current standard screening strategy is based on clinical trials from more than 25 years ago, when the population, risk factors, cancer incidence, and treatments were different," said Suzette Delaloge, MD, coordinator of My Personal Breast Screening (MyPebs) trial and oncologist at the Gustave Roussy cancer center, France. The MyPebs randomized trial aims to evaluate the benefits of risk-based—unlike the current age-based—cancer screening in 40- to 70-year-old women in six countries.
Why risk-based cancer screening?
Clinical trials similar to MyPebs involving patients with lung, prostate, cervical, colon, and several aggressive cancers are ongoing. These trials hope to highlight several advantages of risk-based cancer screening:
MDEC tests: Reliability and sensitivity
Clinical data continue to prove the efficacy and feasibility of risk-based screening approaches, but not as much for MDEC tests. The PATHFINDER trial presented an MCED test that "detected a cancer signal in 1.4 percent of 6,621 people not known to have cancer." The test also reported a high rate of false-positive and a low rate of false-negative results.
Catherine Marinac, PhD, a cancer epidemiologist at the Dana-Farber Cancer Institute who was involved in the PATHFINDER trial cautioned that such MCED tests "should not replace current screening strategies and that a lot more studies should be done." However, experts like Marinac, reinstate that with the rapid technological advancements, "MCED could present a glimmer of hope for those currently unscreenable cancers."