An Innovative Market Model for Improving Genomic Testing
How a non-profit start-up improved COVID-19 testing and plans to do the same for genomic testing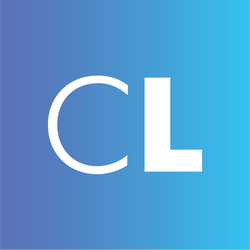 Published:Apr 06, 2022
|3 min read
Mike Hudson is the CEO and founder of TestRAMP, the marketplace for genomic testing. Mike was previously a financial exchange specialist, having built and run online marketplaces for diverse products such as commodities and derivatives.
---
Q: What is TestRAMP, in a nutshell?
A: Two years ago, we started TestRAMP as a non-profit to help UK COVID-19 testing laboratories. We're now expanding to work with those same labs to provide genomic testing for other diseases.
Q: How did you become involved in COVID-19 and genomic testing?
A: In spring of 2020, with no COVID-19 vaccines on the horizon, the WHO told the world to "Test, Test, Test." UK health secretary Matt Hancock was urging UK labs to help ramp up PCR testing. My partner, a general practitioner, was working in a COVID-19 hub, and I was frustrated I couldn't do as much to help during the pandemic. I was looking for a way to help scale up COVID-19 PCR testing. Our experience with COVID-19 ultimately led to our current push into creating a genomic testing marketplace.
Q: Your experience is mainly in buidling stock exchanges. How did you think that would help in the medical space?
A: In the early days of the pandemic, I could see that there were UK lab PCR resources, but they were scattered, unconnected, and underused. I've seen this problem before in financial markets, and I had the idea of creating a marketplace to connect labs and health care providers to encourage as much COVID-19 PCR testing as possible. We reached out to numerous labs, finding those who could already do PCR, and helping other labs to start. Now, we want to do the same for genomic testing.
Q: So, is TestRAMP like a stock exchange for PCR testing and sequencing?
A: Only in the most rudimentary way, but yes, the principal is the same. The better the information flows about product specification, delivery time, and pricing, the more efficiently the overall system works. That means more testing, delivered faster and more reliably at lower cost. That has obvious benefits for health care.
Q: Isn't a non-profit marketplace a contradiction?
A: It does sound like it, but it isn't because we give most of our revenue away. Initially, we connected people and provided information for free, to help out. Later on, the UK rules required all international passenger arrivals to buy a PCR test. COVID-19 testing had become commercial, and so we started charging private health care providers to use our marketplace. These companies all needed to subcontract PCR testing to labs, and we helped them do that. We decided that we would use the commercial income to support charities close to our hearts, and we will continue to do so as we move into genomic testing.
Q: Does TestRAMP provide tests itself?
A: No. We simply connect organizations with each other. A health care provider buys a test from a lab, not from us. Our role is to connect the two parties. And we only deal with organizations—definitely not members of the public.
We also work inter-lab, helping labs subcontract to each other to manage supply and demand, and in that way, we help labs out when they have operational problems. It was for those kinds of situations that we set up Labsure, an industry initiative to help make PCR testing more resilient.
Q: What's next for TestRAMP?
A: We're launching a marketplace for genomic testing of other diseases, including cancer. We want to put the experience of working with the UK's top genomic laboratories to good use; COVID-19 testing grew the capacity and expertise of PCR and genomic sequencing labs—now they are well placed to offer molecular testing for other serious diseases
For testing at home and in traditional health care settings, we believe harnessing the capacity of these labs will give faster, wider access to testing and relieve pressure on the UK's National Health Service.
The new marketplace will help health care providers see which labs offer particular genomic tests, how much they cost and how quickly they are deliverable.
Q: Can you tell us about your charitable work?
A: Absolutely. During the pandemic we generated £2.4million (about 3.15 million USD) in fees. Almost all of this will be donated, minus taxes and costs. We've already donated more than £2 million, including to Alzheimer's Society, ZSL, and Pilgrim's Hospices. We've created and funded a charitable foundation, TestAID, which is a restricted fund operating under the auspices of Prism the Gift Fund, registered charity no. 1099682. In due course, we want TestAID to be able to partner with other donors in the diagnostics industry to support good causes relevant to the life sciences.