Alzheimer's Drug Slows Mental Decline but at What Cost?
Clinical trial for lecanemab shows moderate cognitive benefit but also potential safety risks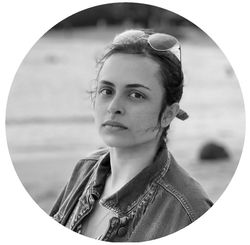 Published:Dec 07, 2022
|1 min read
A new experimental drug called lecanemab appears to have a moderate effect on slowing cognitive decline in early Alzheimer's disease, according to a recent study published in the New England Journal of Medicine (NEJM). However, media reports of safety concerns have led to a debate regarding whether the modest cognitive benefits offered by lecanemab outweigh its potential safety risks.
The Phase 3 clinical trial funded by Eisai and Biogen involved more than 1,700 participants aged 50 to 90 years old with early Alzheimer's disease. Participants also had undergone positron-emission tomography (PET) or cerebrospinal fluid testing to confirm the presence of amyloid, since lecanemab is a monoclonal antibody for amyloid-beta soluble protofibrils.
After 18 months, participants who received the drug rather than placebo showed reduced markers of amyloid and performed an average of 0.45 points better on the Clinical Dementia Rating–Sum of Boxes (CDR-SB), suggesting slowed loss of cognitive function.
The safety concerns related to the drug include severe adverse effects, such as infusion-related reactions and brain hemorrhages. Furthermore, during the clinical trial's open-label extension period—where participants assigned to the placebo may opt to receive the drug—two stroke-related deaths were reported. These two individuals were also taking anticoagulants, making it difficult to determine how much of these negative effects were due to lecanemab compared to other factors.
For now, the FDA decision on whether lecanemab will receive accelerated approval is slated for January 2023, and if approved, Eisai and Biogen will be required to continue following up this clinical trial.