Advances in Analytical Technology for Cancer Research
Experts from around the world share how new technologies accelerate their research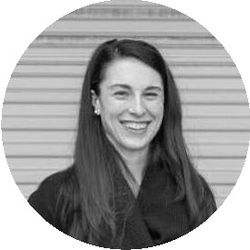 Published:Nov 18, 2021
|3 min read
Increasingly innovative analytical technologies have contributed to significant progress in cancer research and diagnostics over the past few decades. The incorporation of new technologies and automation in clinical laboratories worldwide has dramatically improved lab workflows and changed the way scientists work. Agilent is committed to supporting cancer research laboratories in their efforts to answer important questions with greater efficiency and reliability. Here, some of the leading experts in cancer research around the globe share how evolving technology has benefited their research and their expectations for the future.
MEET THE EXPERTS
Steve Pennington, PhD, founder and CSO of Atturos Labs in Dublin, Ireland.
Ian A. Blair, PhD, A.N. Richards Professor of Systems Pharmacology and Translational Therapeutics at the University of Pennsylvania in Philadelphia, PA.
Michelle Hill, PhD, associate professor, precisions and systems biomedicine at QIMR Berghofer Medical Research Institute at the Royal Brisbane and Women's Hospital in Herston, QLD, Australia.
Cliff Dasco, MD, MPH, MBA, professor of molecular and cell biology at Baylor College of Medicine Houston, TX.
New technologies have a big impact
These experts share how new technologies have changed—and significantly improved—their ways of working.
Improvements in the technical capabilities of instrumentation and the reliability and ease of workflows has been a major benefit to Pennington's cancer research focused on protein biomarkers and protein targets. These advances also enable researchers to extend the breadth of analysis for protein biomarker discovery to gain more mechanistic insights. He also explains the benefits of multiplex targeted measurements for evaluating biomarkers.
Blair explains how the greater availability of routine high-resolution mass spectrometry, combined with immunoaffinity methods and molecular biology, enables his laboratory to study proteoforms.
For Hill, incorporating automation in sample preparation for disease biomarker discovery has led to greater reproducibility.
Overcoming challenges with technology
There is always room for improvement, especially when optimizing new technologies. Recently, laboratories had to address these initial challenges while dealing with the unexpected challenges presented by the COVID-19 pandemic.
These experts share how improved technologies enabled their teams to quickly pivot to new ways of working to maintain operations throughout the pandemic. Developing efficient, well-defined workflows, having remote access to instruments, and incorporating automation, enabled researchers to process thousands of samples—and even improve reproducibility—while adhering to social distancing requirements.
Looking to the future
When asked how laboratories must evolve to meet future challenges associated with cancer and cancer biomarker approvals, these experts emphasize a need for collaboration between clinicians and scientists.
There is confidence that improvements to analytical technologies will continue, but as Hill notes, researchers will need to think about clinical questions and outstanding needs. Dasco explains why he supports the need for more highly directed studies that answer specific questions, and outlines some of the key challenges within cancer research—including access to instrumentation in the clinic, costs, and more.
According to Pennington, developing a greater understanding of the end needs of patients and increasing collaboration will lead to progress and address some of the challenges surrounding the silos of expertise that have developed. Blair explains how academics sometimes struggle with regulatory processes and how this can be overcome so that important biomarkers may be approved by the Food and Drug Administration.
Technological advancements—especially those in mass spectrometry—are changing the way cancer is diagnosed and treated. As day-to-day operations in the laboratory become faster and more efficient, scientists are closer to answering some of the most challenging questions in cancer research.